Tax breaks and incentives to boost Brazil's businesses against other emerging economies herald a home-loving trend that increases risk for multinationals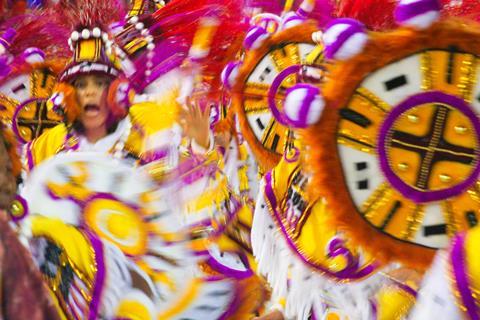 Over the past few months, Europe's risk managers, spearheaded by Ferma, have been lobbying for the Brazilian government to change its policies towards reinsurance entities.
One of the sticking points is a rule that insists 40% of reinsurance business is placed with local reinsurers. Ferma believes this will reduce capacity in the market and increase exposure for companies operating in Brazil, leading to an inability to obtain some types of cover.
"Most of the large corporations that operate in Brazil have captives or global insurance programmes, so these regulations will increase their costs and reduce their coverage"

Ferma general secretary Pierre Sonigo
Others commentators are more guarded. "We do not see any immediate effect on the insurance market, but problems may arise if the local insurance/reinsurance capacity is not high enough to cover some new risks," says Portuguese risk management association Apogeris's president, Antonio Fernandes, also head of risk management for MDS, a division of Portuguese corporation Sonae.
It's not only in reinsurance that Latin America is showing worrying signs of protectionism. A key point of Brazil's new industrial policy is the abolition of tax for labour-intensive industries such as clothing, footwear, furniture and software to increase the competitiveness of Brazilian manufacturers against Russia, Korea and China (tax was previously 20%).
Government procurement regulations will also be overhauled to favour Brazilian companies over multinationals operating in Brazil. Competition for the multinationals will increase significantly overnight and their exposures will also change.
"These kinds of regulations can make risk management more difficult, as you have to keep up with changing policies as well as trying to anticipate and act on the regulations before they come into effect," Sonigo says.
Brazil's new set of incentives and tax breaks for domestic businesses could represent a developing trend of protectionism in emerging markets, at a time when many companies in Europe are looking to these markets for growth.
Certain developing economies are taking steps to shield themselves from the effects of the crises in Europe and the USA. Countries such as China and Brazil are concentrating on developing their own businesses, technologies and markets, rather than focusing on commodities and low-margin manufactured goods.
While Fernandes sees Brazil as a huge opportunity for foreign companies - "for investors, reinsurers and the business community in general" - he believes it may suffer from a lack of highly skilled workers in key sectors such as engineering and energy. "It may have to import specialists."
According to the Brazilian government, almost 30 million Brazilians entered the middle class between 2003 and 2009 - it now accounts for more than half the population. But the new industrial policy could make it a lot more difficult for multinationals to access this burgeoning market.
Brazil key stats
1. Most important sectors (2010, % of GDP):
Services: 67%
Industry/mining: 27%
Agriculture: 6%

2. Main import sources (2010, % of total):
China: 14.1%
USA: 12%
Argentina: 7.9%
Germany: 6.9%

3. Main export markets (2010, % of total):
China: 15.2%
Argentina: 9.2%
Netherlands: 5.1%
USA: 4.6%

Source: Atradius