Lawson talks about his career so far and lays out his view on the top challenges facing the industry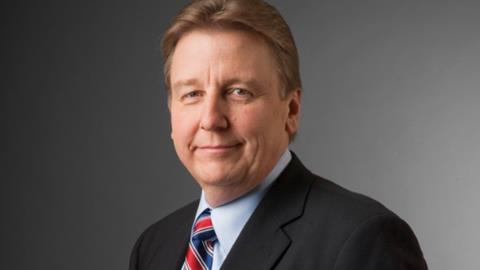 FM Global chief executive and president Thomas Lawson speaks to StrategicRISK's sister title GR about his career so far and lays out his take on the challenges facing the industry.
WHAT DO YOU KNOW NOW THAT YOU WISH YOU HAD KNOWN WHEN YOU STARTED IN THE INSURANCE INDUSTRY?
What you learn is that it's a journey. You pick up a lot of things along the way, and you can't really learn those until you actually experience them. But if I think back specifically, I think a couple of things.
One is that collective knowledge is better than individual knowledge. What I mean is that when you first start out, you learn your job, and you are all about demonstrating your abilities and your decision-making and to prove that you belong. But what you find out as a leader is that it as much, or even more about, creating an environment for people to collaborate on decisions. Which doesn't mean that you don't make decisions – as CEO, the buck stops here and you're ultimately accountable. But it's really good to be aware that you're not the smartest person in the world. Collective wisdom will help you get to the right place.
WHO DO YOU ADMIRE MOST IN THE INDUSTRY?
That's an easy one. It's Shivan [Subramaniam, former president and chief executive, now chairman]. I've had the ability to work with him closely for several years. If you go back, his results have been phenomenal during his ten years. If he is not the most successful CEO in our industry, he's got to be at least one of the top ones. Companies produce phenomenal results, but he's done it as a real gentleman. He's recognised by the industry, his peers and his employees as being a class guy, very humble, very good at what he does.
WHAT ARE SOME OF THE BIG CHALLENGES FACING THE INDUSTRY AT THE MOMENT?
There are several. I think one of the big challenges is the low interest rate environment. Most insurance companies are heavily invested in fixed income, which is a tough return. That puts pressure on the underwriting for the industry.
I think the regulatory aspect, as people move across borders, the regulatory issues from country to country have become more prevalent. The individual regulators have done a great job talking to one another, but I think they are comparing notes and consolidating. You are seeing it not just with local regulations but also with Solvency II and some bigger programmes. That's a good thing, you need to have compliant insurance programmes, but a lot of it is left to country by country interpretation.
One big one is political uncertainty around the world - terrorist activity and also cyber terrorism.
Obviously you have the standard challenges we have every year, such as natural catastrophes, but beyond that it's really about new technology. As clients and industry continue to innovate, that creates new technologies, which in turn creates new hazards, which in turn requires new solutions. As an industry we need to be vigilant in making sure we are answering our clients' questions before they ask them.
WHAT DO YOU THINK MAKES A GOOD CHIEF EXECUTIVE?
I think there are several components. I think one of the things that we talk about when I talk to all of our management groups, is that you need to remember why you're here. The company has a value proposition and you are there to deliver that, whatever industry you're in. You are here to create an environment for your employees to be successful, whatever that is. If it weren't for your employees, you wouldn't need managers, and that goes all the way up to the chief executive.
I think being a great listener and encouraging all news. It's easy to get good news, and you can train people to not give you bad news by how you react. It's the bad news you want to hear. The good news is nice, it's good to celebrate success, but you can't live in it.
DESCRIBE YOUR MOST MEMORABLE MEETING.
The first thing that came to mind, as the CEO, Shivan always addressed the corporate office twice a year to talk about results. My first time in front of the group was this past January. I didn't realise how memorable a meeting that would be. When you're sitting looking at 1000 people and you realise the seriousness and the honour that goes along with that.