The German foundation has revealed the eight finalists of its inaugural commercial insurance innovation award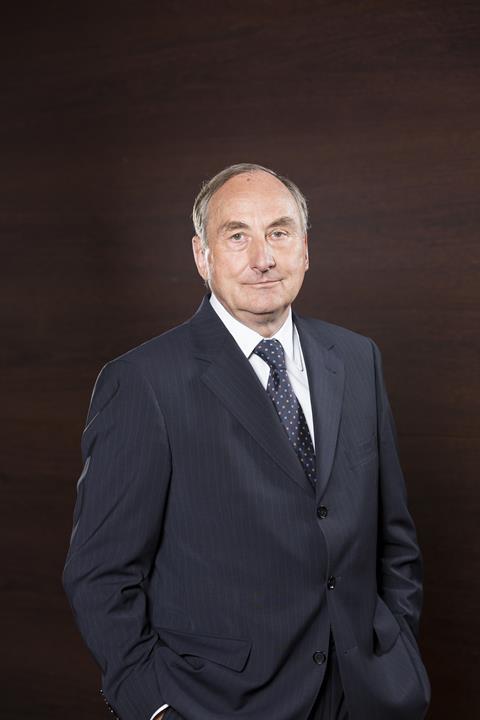 In co-operation with the GVNW (previously known as DVS), the nonprofit organisation will be handing out the award called 'Meilenstein' (Milestone) during the GVNW Symposium on Thursday.
Despite it being the first year the prize is being awarded, the Foundation received 15 submissions, of which eight have been shortlisted. A professional jury has selected the winners, who will be announced at 9:30am on Thursday morning.
The not-for-profit Funk Foundation, founded and funded by Dr. Leberecht Funk (pictured), partner of the Funk Group, sponsors research and educational projects in the area of advanced risk management and solutions for corporates to enhance the understanding of risks and means to mitigate uninsured risks.
In no particular order, the eight shortlisted projects are:
Roman Boos of MuRe, Corporate Insurance, Partner Special Enterprise Risk (SER) submitted a concept of a very elaborate and innovative warranty insurance to limit the total cost of construction projects. The concept uses a sophisticated software programme to help co-ordinate all parties involved in the construction project. An external service partner regularly reviews the data throughout the whole construction process, allowing for modifications in the original construction plans.
Robert Steiner of LEONI, a global, stock-listed automotive supplier with more than 50.000 employees, presented an e-learning tool on product liability. The tool aims to harmonise certification standards across the world, allowing companies to ensure their global workforce meets similar criteria. Such a tool is also an outstanding instrument for multinationals to efficiently improve risk awareness and mitigation plans.
Dr. Michael Berger delivered a doctoral thesis which addresses some areas not yet explored in economic research with a focus on the commercial insurance market. He developed a model of integrated innovation management based on the diverse parameters of known, unknown, and the 'darkroom' of unknowable and unique risk realisations and the utility expectation of both insurer and insured that are essential for developing an innovative corporate culture.
A proven and effective non-physical business interruption concept that partially broadens the traditional limits of insurance was submitted by Christion Fankhäuser of the Swiss Railway (SBB) in co-operation with Roy Baumann of Swiss Re that might have the potential to be adapted to other industries besides the railway sector.
Thomas Lindner of (previously) XL Insurance Company SE presented an innovative concept of a 'non-liability D&O' insurance. This is a very interesting, unprecedented concept for an innovative insurance product that goes beyond the conventional insurance market's logic, addressing unsaturated demand for covering a potentially critical risk. However, it will remain a challenge to reach market support and have a significant impact.
Dr. Jürgen Schimetschek of MuRe submitted a freely accessible tool for insurers and industry clients called "NATHAN Risk Suite", which is a slimmed-down version of its 'big brother' NATHAN, a well-known and state-of-the-art tool to quantify singular or cumulative risk exposures from a variety of natural perils around the globe.
Another cost and/or output warranty product was presented by the B2B broker Christoph Tatje, in the field of renewable energy. The "Energy Savings Protect" or "Energy Output Performance Protect" policies are undoubtedly an interesting instrument to ensure access to financial resources for renewable energy projects.
Swiss Hoerbiger Holding, an international middle market company in the field of oil and gas, represented by Robert Ebel and Jan P. Sauer, submitted a very elaborate and fully integrated ERM model, which they installed at Hoerbiger with a remarkably positive impact that is a landmark in the middle market sector, which so far mostly refrains from adopting sophisticated ERM systems and methodologies.