Supply chain complexity is particularly evident in the automotive sector, where lean production has created critical hubs
"At Swiss Re Corporate Solutions, we pursue a strong Industry Focus, when developing Risk Solutions in close partnership with our customers", said Philip Brandl, Manager Risk Engineering Services EMEA.
Today's supply chain networks are complex, global and highly dynamic, leaving many businesses grappling to understand the risks and interdependencies of their production processes. This is particularly true in the automotive sector, where car manufacturers' final assembly lines often depend on thousands of direct external suppliers, who themselves have further external suppliers. Lean production has created critical hubs, so called components plants, which could simultaneously stop several final assembly lines.
"If you look at the German automotive companies for example, these manufacture a total of roughly 16 million cars per year, of which 11 million are manufactured abroad," Brandl said.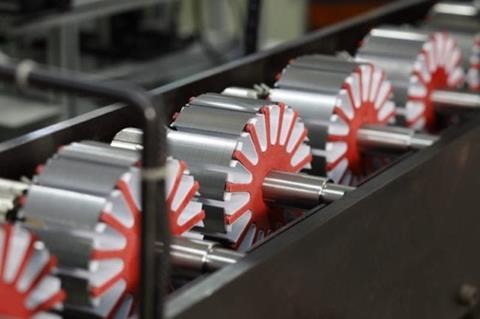 The most vulnerable parts of supply chains are often located in high hazard natural catastrophe (Nat Cat) exposed areas such as in Asia, with a focus in China. High-margin products are made in North- America, from where they are globally shipped. Floods, typhoons or hurricanes along the coast pose a known, yet unquantifiable, additional risk of supply chain interruption. The reliance on shipping ports and other transport means has become a key concern, added to list of uncertainties for risk managers and their teams.
"The focus for Loss Prevention is shifting from fires and explosions to preserving and protecting the uninterrupted flow within the supply chain," Brandl added.
Million-dollar losses
The cost of disruption in manufacturing industries such as these can be significant. "With the largest final assembly lines producing over 3,000 cars per day, daily values at stake can easily reach tens of millions of dollars", Brandl said.
"Although you can successfully extinguish a fire or if you have a mechanical breakdown loss you may manage to repair the part or replace it - restarting operations could easily result in few days of business interruption, causing a normal loss potential of 50 to 100 million dollars or more. As a result, one big trend now in the automotive sector is that deductibles have come under a lot of pressure."
A new approach to loss prevention
The supply chain intricacy faced by the automotive sector is further complicated by the complex nature of internal supply chains as well as external ones.
Manufacturing companies typically have suppliers across the globe all making different parts, which means the flow of goods externally can also be at severe risk of disruption. Events like the floods in Thailand in 2011, where an area of the size of Switzerland was flooded, have shown how vulnerable today's supply chains have become.
Even local events, which could happen every day have the potential for large disruption. This was shown to be true in 2018, when an explosion at a supplier site shook the automotive industry and simultaneously stopped the final assembly lines for several major manufacturers. This event has unleashed immense pressure on available risk transfer capacities for external suppliers (called CBI – Contingent Business Interruption).
Brandl explained: "We believe that the differentiation between an internal and an external supplier is now blurring. Loss prevention needs to be synchronised, aiming at the same protection goal for external suppliers."
"We believe that this blurring of difference between internal and external suppliers has created a technical demand for risk transfer capacity, resulting in a protection gap of over 1 billion dollars. As insurers need to vigilantly control and manage their cumulated exposure, this protection gap can only be narrowed with a new approach to loss prevention."
Reducing the risks
Brandl says that to achieve this, a more strategic approach to risk management is required where risk reports for suppliers and supplier locations are exchanged. However, this is not without its challenges, particularly when it comes to privacy throughout the supply chain. Trust needs to be built-up among all players and full transparency of who owns and controls the data and what information is used for needs to be guaranteed.
He concluded: "As a first step we need to push this linear approach to the limits and start to find a solution on how to adhere to the legal rights and legal obligations towards those suppliers but also then to provide information back on how resilient or how reliable the supply chains really are".
"We also need to become better at giving information back. Where we really want to create transparency is to communicate what we are doing with the data and what impact does the data ultimately have for the customer."
"What we have in mind is that this ultimately becomes less and less a renewal which just takes place once in time, but instead a continuous process, where we regularly exchange our views rather than just once a year. For this, we work on platform solutions where data is exchanged safely, continuously and with a clear purpose."
"What this boils down to – we aim at a much more collaborative approach in order to identify the key risks in the global supply chain and develop together mitigation strategies to manage these complex risks. "For this, we at Swiss Re are willing to put the full power of the group into action."