The last decade has seen four major sources of disruption to supply chains in Asia Pacific: Natural catastrophes, manmade disasters, cyber attacks and pandemic.
The nature and extent of disruption to supply chains arising from major events in the past ten years reflects the growing complexity and interdependencies within supply chains in Asia Pacific. From the Thai floods and Tohoku Earthquake and Tsunami in 2011, to the Tianjin port explosion in 2015 and more recently, disruption arising from the pandemic and a major cyber attack.
According to Tze Way Yeong, manager of Risk Engineering Services (RES), Asia, Swiss Re Corporate Solutions, these events have underscored the growing importance of Asia Pacific as a centre of the production of diversity of products including high tech products and components.
Organisations within the automotive, computing and electronics industries really woke up to the exposures following the natural disasters in Thailand and Japan in 2011, he says. "Thailand is a major production base for hard discs and automotive and the Thai floods hit these supply chains hard. A few automotive companies had to stop production because they just could not procure or acquire parts produced from the central plains of Thailand."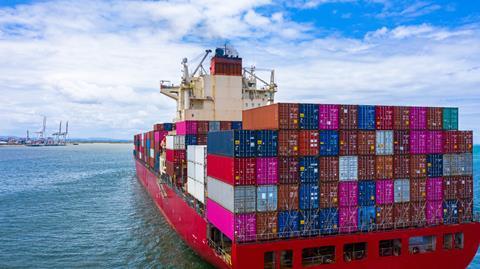 "Then we also had Tohoku, which was not just a huge loss of life but also a disruption of the automotive supplies for major car manufacturers, ranging from electronic parts to paint dyes," he continues. "There was also damage to Fukushima power plant and that caused a series of brownouts - it was a very severe disruption, not only to the supply chain but also the daily life of people in Japan."
Pandemic disruption
More recently, the COVID-19 pandemic has caused significant supply chain interruption, particularly during the region's lockdown period.
"There were issues with timely resupply within the food and drink sector," says Yeong. "The crops were still growing out in the field but people couldn't go to work and the logistics chain was disrupted. Ports were not able to load and unload and we also saw a major impact to airlines in the region."
"We also saw this year that a major logistics and transport company in Australia suffered two consecutive cyber attacks and that caused a major disruption in terms of delay in delivery and lost revenue."
The complexity of supply chains in Asia and their susceptibility to disruption has increased as economies within the region have grown and developed.
"Asia is a major player in producing high-tech components and electronic parts," observes Yeong. "So the production facilities in Asia have increased not only in number but also in terms of complexity."
The semiconductor industry is a good example, he thinks. "Those in APAC are cutting edge. They are one of the most productive and profitable semiconductor facilities in the world - the scale of production is huge - and that occupies a significant market share. Any incident that impacts these facilities would cause a major shortfall in terms of global supply."
The concentration of certain industries in Asia - in countries such as Taiwan, Korea, Japan and China - adds to the vulnerabilities. These countries are exposed to major natural hazards, including windstorm, earthquake and flood.
In seeking to help its clients build more resilient supply chains, Risk Engineering Services (RES) considers where suppliers are based and whether there is over-reliance on products and/or components coming from sole suppliers or facilities in one region.
The bigger picture
The challenge, explains Yeong, is getting the whole picture when it comes to mapping a client's supplier base.
"It is extremely complicated for industry players and outsiders to understand the process - it's hampered by the fact that in Asia a lot of the information is not shared due to concerns over protecting proprietary information."
In order to help its clients better understand and manage their exposures, Risk Engineering Services (RES) begins by assessing the strength of the supply chain. Among other things, it considers whether suppliers are single-source, what interdependencies exist between production facilities and whether suppliers are concentrated in a highly-natural catastrophe exposed area.
"If all a client's supply for semiconductors comes from a single region and it has a major earthquake, clearly we believe they would suffer a major disruption," says Yeong.
"We also look at duplications - the resilience of the production facilities of customers themselves. They may have facilities in different locations, but it may not be possible to duplicate all of the processes."
"Then we look at the capability to make up lost capacity, and whether they have a robust business continuity plan to mitigate this. And lastly we look at the resilience of the process - whether the risk profile in the manufacturing process has been adequately assessed and appropriately protected against.
At that stage RES shares its findings and assessments with stakeholders, including policyholders and/or insurance intermediaries. "It shows them the areas they should be improving to improve the resilience in supply chain as well as their production facilities."