World's second largest bullion holder to announce new approach to where its gold will be stored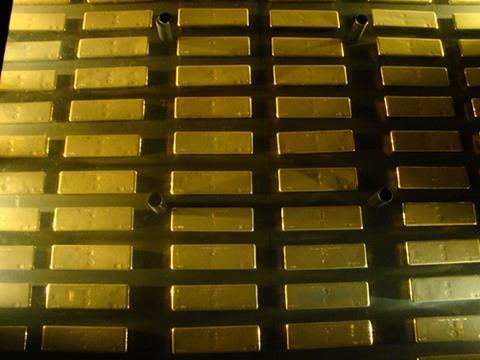 Germany has reportedly initiated the repatriation of German gold bullion in what may prove to be a watershed moment for the stability of the global fiat monetary system.
Handelsblatt reports that the country's 2,343 tonnes of foreign-held gold is about to be withdrawn from abroad. Specifically, it is about to be partially moved out of the New York Federal Reserve, where 45% of its total 3,395.5 tonnes is currently stored, as well as the entirety of the 11% held with the Banque de France.
The move by the world's second largest official gold reserves is potentially monumental, and may suggest that central banks' trust in one another is beginning to wane. Only last October, in response to the question as to why the German Bundesbank does not move the gold back to Germany, it said:
There was never any doubt about the security of Germany's gold. In future we wish to continue to keep gold at international gold trading centres so that, when push comes to shove, we can have it available as a reserve asset as soon as possible.
Handelsblatt reports that the Bundesbank will announce on Wednesday a new approach to where its gold will be stored. Currently, just 31% of it is held on German soil at Buba in Frankfurt.