New report highlights main drivers of instability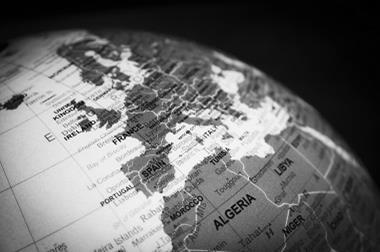 The global instability of 2016 heralded the start of a new era of political risk which will create greater uncertainty the world over, Verisk Maplecroft predicted.
The Trump presidency, Brexit and a more assertive China are some of the drivers of this instability, the global risk analytics company said in its Political Risk Outlook 2017 report.
The firm's new dataset projecting government stability out to 2019 suggests the upheaval of 2016 was not an exception, but a paradigm shift in political risk that will create greater uncertainty across the globe.
The Government Stability Projection predicts that all regions are more likely to experience a decrease in government stability in the next three years, Verisk Maplecroft said. According to the data, the Middle East and North Africa region and sub-Saharan Africa are most exposed, with a 46% and 41% probability of deterioration for the average country, respectively.
In Europe, the UK has one of the highest risk profiles for any European country. Brexit has resulted in a 69% chance that the stability of the UK government will deteriorate by 2019. France, Germany and Italy also display highly uncertain outlooks, but the trajectory of risk in these countries could go either way depending on the outcome of their upcoming elections.
Across the Atlantic, the Trump presidency will raise the US political risk profile and inhibit a predictable operational environment. Trump's brand of economic nationalism will be framed by tax and regulatory relief and heavy protectionism.
"Mexico will take the brunt of any protectionist measures, which are likely to push the country towards recession. Trump's belligerent rhetoric will also strengthen anti-US sentiment south of the border and provide a lifeline to left-wing oppositions in Mexico and in South America's two largest economies. The wave of optimism that dominated Brazil and Argentina's political shift towards more moderate leadership in 2016 is quickly dissipating. Maplecroft's Civil Unrest Index shows that the risk of disruption to business is increasing in both countries," the report said.