Shares plunge after disappointing financials are released four hours early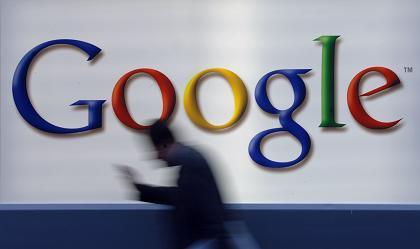 Trading in Google shares was temporarily suspended yesterday after disappointing financial results were released early and received by a bemused stock market.
Some $22bn (£13.7) was wiped off the company's value as share prices dropped 11% after financial printer, RR Donelly & Sons Co., filed the tech giant's financial results – which were due to be released after markets closed in New York – four hours early.
The mistake resulted in the trading of Google shares being suspended, amid fears that the stock would crash.
Google released a statement soon after the results, saying that its financial printer had filed an early draft of the results without authorisation. "We have ceased trading on Nasdaq while we work to finalise the document. Once it's finalised, we will release our earnings, resume trading on Nasdaq and hold our earnings call as normal," the statement said.
The results revealed that Google delivered revenues of $11.3bn in the third quarter of this year. This figure fell some way short of analyst estimates of $11.8bn, while profits were $2.18bn, down 20% on the $2.73bn it made in the third quarter last year.
RR Donelly & Sons Co. has said that it is "fully engaged" in investigating the early release of Google's earnings report.