New survey reveals that the majority of UK adults would be more inclined to provide personal information if given greater clarity as to what it will be used for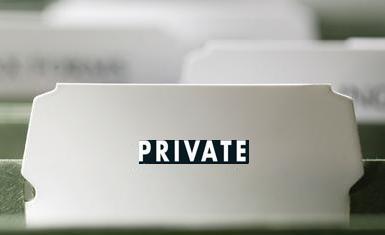 UK consumers are more reluctant than ever to offer up their personal data to businesses after it was revealed that just under a third (30%) have had their data exploited by companies in the past.
The YouGov survey, commissioned by data experts, Informatica, found that only 35% of UK adults trust businesses to use their personal data in accordance with their wishes. But most staggering of all, an incredible 46% of the 2,000 people surveyed were reluctant to give businesses personal information because they believed that doing so gives businesses the opportunity to invade their privacy.
However, the survey also revealed that younger, more tech-savvy adults have a greater awareness of the value of personal information, and would be willing to use it as a medium of exchange if they were to be provided with clearer explanations of how it will be handled.
59% of 18 to 24 year olds and 48% of 25 to 34 year olds said that if businesses were to state why they want customers' personal data, and outline what it will be used for, they would be better inclined to give it to them.
According to Chris Boorman, chief marketing officer at Informatica: "There is clearly a trust issue over data in the UK, which could easily be addressed through better communication. Consumers want to know what their personal data will be used for and how the privacy of that information will be upheld.
There's an opportunity here for organisations to be more transparent with consumers when it comes to how they plan to use their personal information and what's in it for the consumer. Achieve this, and companies can forge stronger relationships with their customers."