Strikes in Greece will disrupt air and sea transport networks this week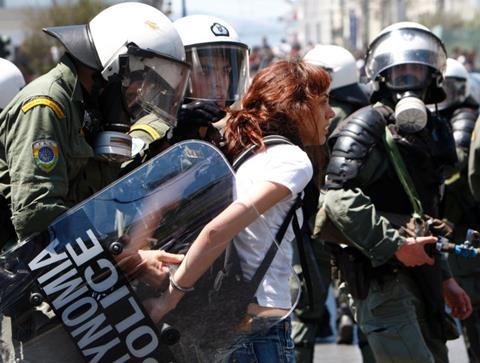 Greek workers will start the week with a series of major strikes (beginning on Monday, October 17) protesting against the government's planned salary cuts and redundancies, reported the German daily Zeit.
The strikes will be aggravating during the week. Journalists will suspend their work for 24 hours on Tuesday (October 18) and the two biggest federations of trade unions (GSEE and ADEDY) have called for wide-reaching strikes on Wednesday and Thursday.

On Monday the ferry service between the Piräus and the Ägäis islands was cancelled, disrupting sea travel between Greece and Italy. Disruptions in air transport are also expected by mid-week.
Air-traffic controllers will announce on Tuesday whether the entire Greek airspace will suffer from strikes. Greek bus and taxi drivers will strike for 48 hours starting Wednesday. The refuse disposal service has already been striking for over a week, following the government's announcement to assign private organisation's with the duty.
The parliament in Athens will sanction a law on Thursday that enables the dismissal of state employees for the first time in 100 years. Also scheduled for Thursday are salary cuts of 20% for civil servants and the levying of further taxes.