Fears grow over weapons stockpile as violence escalates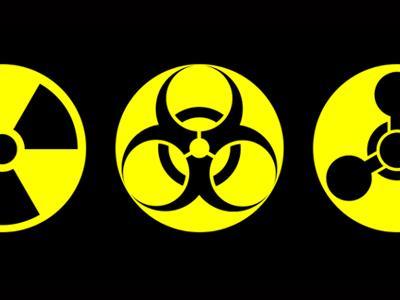 There is a "high probability" that the Assad regime will resort to deploying chemical weapons following the deaths of four senior Syrian officials in Wednesday's bomb attack, according to British intelligence experts.
Speaking to the Daily Telegraph, military intelligence chiefs warned that rebels had crossed a "red line", and that "the threat is genuine". Tensions have been further compounded by the death of a fourth Syrian military figure, Hisham Ikhtiar, who died from his injuries this morning.
Syria is believed to hold one of the largest chemical weapons arsenals in the Middle East, including nerve agents, anthrax and sarin. Around 5,000 people died when Iraqi President Saddam Hussein ordered a gas attack on the Kurdish village Haladbja in 1988, and Western powers are becoming increasingly fearful of another such attack in the region.
American Ambassador to the UN Susan Rice warned of the danger of such an attack, but insisted that if chemical weapons were deployed the Syrian government would be "held accountable".
Diplomatic tension worsened even further after the Russian envoy to France claimed that Assad had provisionally agreed to step down.
"Assad nominated his representative to lead the negotiations with the opposition for this transition," said Mr Orlov. "That means he accepted to leave, but in a civilised way".
The Syrian information ministry have denied angrily such claims.
Fighting continues to rage throughout Syria, with rebels gaining control of several command posts.
Link to Daily Telegraph Interview:
http://www.telegraph.co.uk/news/worldnews/middleeast/syria/9413513/Fears-grow-Syria-will-use-chemical-weapons-stockpile.html
Does Syria pose a threat to the stability of the Middle East region?
Have your say on this story using the comment box below.