Risk managers are more visible to boards than ever, so they must take this opportunity to sell the importance of loss prevention, risk management and resilience
Thursday 24 September 2020
11:30: Main stage 1: COVID-19 has given risk managers an opportunity to shine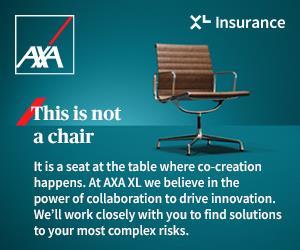 Business leaders have been forced into a sink or swim situation by the Covid-19 pandemic. Some have responded successfully, adapting quickly to lockdown and its impacts for both customers and employees.
Others have fared less well. Business models have been inflexible, and operations have suffered. A lack of business continuity planning and overreliance on rigid supply chains has left some firms floundering as the virus spread across the world.
Of course, matters haven't been helped by a lack of risk transfer solutions in place to cope with a pandemic such as this one. A recent test case from the FCA found that some, but not all, non-damage business interruption policies provided cover for Covid-19.
Mark Dawson, head of insurance at Dyson and Airmic board member said: "I think some of the key questions being asked by many of the commercial insurance buyers are:
· Firstly, how do we obtain comprehensive and affordable insurance cover for disaster risks and will the private insurance market remain relevant in the future to cater for these risks?
· Secondly, should there be more government support or public and private sector partnerships to provide solutions to some of these risks - particularly in light of where insurers may not be able to provide those solutions on their own?
· Thirdly do we need to consider alternative forms of risk financing such as catastrophe bonds or parametric insurance products as well as greater access to capital markets?
· Finally, will better quality data actually help the insurance industry conduct more accurate risk analysis and provide the solutions businesses require?"
Insurers are looking to develop new covers to bridge the gap, but the reality is that many of these will not be available until next year at the earliest. And who knows what the next global crisis will be and whether the new products available will be future fit to manage it?
John Neal, chief executive officer at Lloyds said: "We're just not getting the message across and we're not getting the products or services, so there's a big piece of self-inspection to take place to make sure we do better as an industry next time round for customers."
Julie Page, chief executive officer at Aon UK Ltd, added: "We're in a global, interconnected world where the risks are becoming complex and volatile and mainly driven by intangibles – and so we have to start thinking differently about what data do we need to determine what the risk is and how we underwrite it."
One possible solution could be some sort of pandemic pool where governments and the private sector team up to try and provide risk transfer options.
Julian Enoizi, CEO at Pool Re, said: "it makes absolute sense that the country we should be looking at the risks that sit on the national risk register and managing those holistically. That would obviously provide a spread of risk and cover for small businesses and businesses in general because otherwise we're going to be asking him to buy lots of individual policies for lots of individual perils and they are simply not going to be able to do that."
However, while strides are being made towards such public-private discussions at a country level these are still at the development stage. Internationally, FERMA has been working with EIPOA on a pan-European level, which has thus far led to a working paper, but nothing concrete in terms of solutions.
So what does this mean for businesses? In the absence of suitable cover, risk management and resilience planning is critical – and often is a key attribute of those businesses that have successfully weathered the storm thus far.
Page said: "We do see a correlation between ongoing performance and a well-flexed risk management programme that made a business strong and able to respond better - even though this is an unexpected risk - because of all the preparation for expected risks."
This, the panellists argued, presents a real opportunity for risk managers as their skills and expertise is being sought at the c-suite level.
Dawson concluded: "The current pandemic has highlighted to businesses that they need to improve their resilience as most for companies the pandemic has largely been an uninsured event. Investment in improving resilience will help businesses to mitigate some of the impacts of other catastrophe risks such as cyber-attacks, floods, earthquakes and the like.
"This will hopefully lead to businesses to value the importance of risk management in their decision-making processes… It is also great opportunity for rich managers to really step up and show strategic thinking and leadership."
---
In partnership with