The likely risk impact of the Fourth Industrial Revolution was examined at a StrategicRISK roundtable at the Dubai World Insurance Congress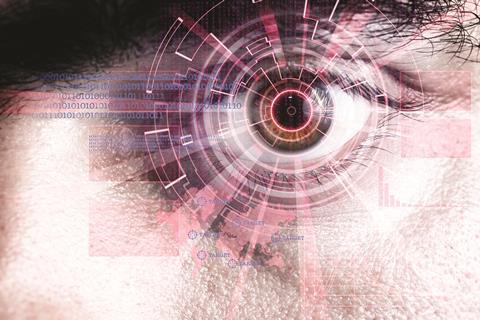 The Fourth Industrial Revolution poses multiple threats and opportunities but many organisations are likely to struggle to cope with the enormity of the challenge if they do not act swiftly and decisively.
That was the emphatic message to emerge from a wide-ranging and often animated discussion in which risk professionals and business leaders considered the fundamental changes taking place that will transform both companies and society in the next few years – and how best to deal with them.
Cyber crime specialist Peter Hacker, cofounder of Distinction.Global, set the scene by assessing the "shifting" risk landscape. "In the past we used to have high severity low frequency risk classes or potentially high frequency low severity ones," Hacker said. "Now disruptive technologies such as artificial intelligence and quantum computing will have a number of impacts – both from an opportunity point of view and also from a challenge perspective."
Narrowing his focus on insurance, Hacker said there were "big opportunities" for the industry but warned that the threats these generated rose exponentially. The insurance market would attract new entrants looking to take advantage of the changes but "some will falter in the future because they cannot quantify their exposure, they might underprice specific risks and they will have the losses on their books".
Hacker said the biggest threat to innovation "is either total ignorance or organisational culture unwilling to accept external ideas – not perceiving how things are developing". He also warned of the ultimate consequences of what he called a "proper global chain reaction cyber attack" and said it "might have an equal impact on the overall global economy as an earthquake on the west coast of the US".
His views were echoed by conference presenter Dr Sabih Khisaf, head of engineering, Middle East and North Africa at Hyperloop Transportation Technologies, who also said he doubted whether or not insurers were able to quantify these risks properly because they lacked the specialist knowledge required. "Either these people are going to sink you or they will price you out of the market," he said. "I am not just talking about Hyperloop, there are many other technologies happening and they are going to be part of our lives. And if insurers don't have the right people in place they are going to get left behind."
In addition to increased understanding about very complex matters, Frederic Desitter, group director of risk and compliance at Arabtec Holding, said the biggest challenge around the Fourth Industrial Revolution was "trying to anticipate the unknown".
"In risk management, the risk is often based on history," Desitter said. "You analyse the incident, learn from the mistake you have made and capitalise on that. We always know that when technology is in development we don't have the history and that is the biggest problem in terms of managing these risks – trying to predict the risk on some technologies that are brand new and some which did not exist until a few years or even months ago, along with those that may appear in the coming years and months."
Awareness and appetite among decision makers was another barrier, said Desitter, particularly "getting other people in the company interested in these risks and to have them put in place the action necessary to deal with them".
Bibop Gresta agreed but went further and said that businesses needed to acquire an entirely new mindset to tackle the emerging risks generated by new technology.
"I believe technology will actually improve humanity. It is not a threat but there are impacts that will happen," he said. "Forty percent of jobs which exist now will be gone by 2050. Nobody is talking about this but it is happening. Also, the last five years are showing us that this is happening faster than we thought."
Gresta said that businesses must also be agile, grasp change and embrace it. "We have to redefine the entire economy," he said. "If you don't become a disruptor in this market you will be disrupted."
Anil Celik, founder and product management head at UrbanStat, also raised fears about unemployment and the likely social impact of the Fourth Industrial Revolution and said the world would be a "very different place" in only five years.
"We are already seeing job losses and there will be further consequences of this," Celik said. "Already, governments in Nordic Europe are experimenting with basic income. In the US there are venture capitalists giving start-ups funds to experiment with the idea that people could live on basic income.
"Intangible threats will cause very tangible consequences. But I also believe these kind of threats will also bring opportunities [for insurers]. We will be able to analyse and assess risk in real time. We will be connected to our customers and maybe as an industry we will turn into service providers rather than providers of pure insurance coverage."