Individual prosecutions for health and safety offences are on the rise, so it is more important than ever to ensure that senior managers are fulfilling their duties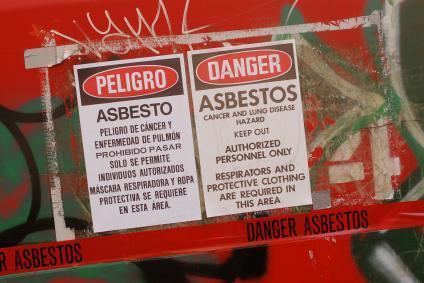 Following a recent freedom OF information request, the Health and Safety Executive (HSE) was forced to release figures showing that the number of directors and senior managers prosecuted under section 37 of the Health and Safety at Work Act 1974 (HSWA) had soared by 400% over the past five years.
Perhaps the most startling fact was that, of the 43 individuals investigated for this offence between 2010 and 2011, 21 were prosecuted following no fatality or injury of any kind.
Section 37 states that legal action can be taken when a breach of health and safety law by an organisation has been committed with the "consent, connivance or neglect" of one of its directors or senior managers. Those found guilty can be fined, disqualified from being directors or, in the most serious cases, imprisoned (see box, below).
While the figures released only relate to section 37 investigations, directors and senior managers can also be investigated under section 7 of the act and for gross negligence manslaughter. How many of these people realise that they could be individually prosecuted?
Below are five steps that organisations can take to protect themselves and their directors.
1. Senior staff must understand their health and safety duties and the criminal implications of not fulfilling them
Regulators are taking a hard line when it comes to prosecuting individuals, a trend illustrated by a recent case involving the manager of a south Wales mine that flooded, who has been charged by the police with gross negligence manslaughter despite almost dying himself. Those at the top of an organisation must be aware of their safety responsibilities and the consequences of not meeting their obligations.
2. Appropriate guidance should be understood by those at the top of the organisation
HSE guidance, while not obligatory, will be considered by the court if an organisation or individual is prosecuted for a health and safety offence. It provides clear and practical guidance for directors and senior managers on how to implement good health and safety practices, specifically in the areas of planning, delivery, monitoring and review. This guidance must be read by all directors and senior managers to ensure they set the tone for health and safety compliance.
3. Directors should instil a positive health and safety culture from the top
Those at the top need to make sure health and safety is taken seriously at every level of their organisation. All employees should feel confident about reporting hazards and risks, knowing their warnings will be acted upon. Directors and senior managers must satisfy themselves that any internal or external health and safety professionals are competent. All employees, not just a few dedicated health and safety professionals, should be involved in improving safety.
4. Organisations should be ready for the inspector's call
Organisations should consider what they would do in the event of an accident. It is often useful to create an incident response protocol, with specialist legal input, so employees and managers know how to manage the immediate aftermath and the investigation, and at what stage it is appropriate to involve lawyers.
5. Organisations should ensure they have effective D&O cover
Given the increase in directors and senior managers being prosecuted, organisations should check they are adequately insured in case one of their individuals is investigated. These prosecutions can be expensive and, in difficult financial circumstances, can put strain on the individual and organisation. Directors' and officers' insurance cover can be purchased and the organisation should ensure the wording is sufficiently broad to cover its risks and business profile.
Sally Roff is a partner and Jo Brook is a solicitor in the safety, health and environment group at law firm DAC Beachcroft
Director convicted
Richard James, sole director of Southern Property Maintenance, was convicted in May 2011 under the HSWA 1974 following the death of Shane Offer who fell through a roof. The judge said he was responsible for a "lack of a safety culture amongst his employees". James received a suspended prison sentence and a fine of £120,000.