Igor Mikhaylov of Russia's Mobile TeleSystems is willing to throw routine out of the window for new challenges. "I dare to solve problems that others refuse to do. I try to follow the example set by some distinguished relatives of mine."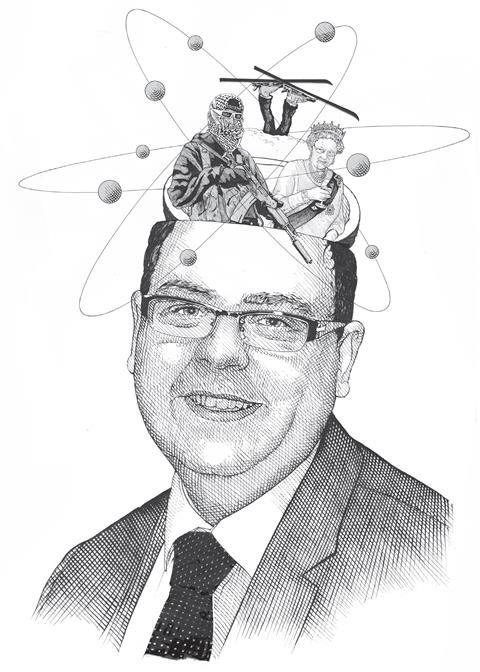 What are you thinking about right now?
The recent natural disasters in Japan. Sometimes, after tragedies such as this, there is a buying fever for personal protective equipment or food and water. It's not possible for companies to serve that kind of peak in demand. And natural disasters can't always be predicted. If you want to prepare for these disasters, you need to manage risk in advance. But where's the line between being pragmatic and being paranoid?
What is your greatest fear?
I fear losing people who I love. The most important thing is to live life properly and make the most of it.
What was your most embarrassing moment?
It was during a school performance when I was young. It was such a successful performance that we were asked to perform in front of the whole school, our parents and teachers.
But I hadn't rehearsed properly so I felt nervous and couldn't remember the script. So I decided to lay parts of the script on the stage so I could read them during the performance. But I messed up because I paid too much attention to where the script was rather than focusing on my performance.
What is your most treasured possession?
It's diffi cult because I don't attach much importance to material things. But I could say my electric piano.
What makes you happy?
I'm happy when I reach my targets, especially ones that seem unachievable.
I'm happy to dare to solve problems that others refuse to do. I enjoy learning about new technologies and different applications of existing technology. I'm amazed by complex architecture, aerospace engineering, hybrid technologies, composite materials and hydroponics (growing plants in water without soil) – as well as many other advances in life.
What makes you unhappy?
Boring routines. At work if operations become tiresome because they stay the same for a long time it makes me unhappy. Politics make me unhappy, particularly when it conceals inhumanity.
Who is your greatest hero?
I try to follow the example set by some remarkable and distinguished relatives of mine. They are my heroes because they played such important roles in society, science, economics and business. My grandfather worked for UNESCO as a department head where he was involved in several large projects. He once directed an exhibition in Moscow and was a member of a delegation that hosted the Queen of England. My father is a professor and distinguished scientist of geophysics. And my brother works in the oil and gas industry.
What's the biggest risk you've ever taken?
On holiday as a student I travelled very far to a Russian downhill ski resort. It was a spur of the moment decision and I hadn't really done my research about skiing there. When I arrived I realized it was a big mistake because the ski hill was on the edge of a Chechen warzone. There were no tourists there at all because of the extreme risk of being kidnapped. The locals all carried guns. It was definitely an extreme holiday.
What is the worst job you've ever done?
Early in my career when I was responsible for pricing strategy for radio networks. I was asked to prepare a presentation which I knew wasn't necessary because everyone already new the information. Afterwards the audience told me it was a waste of time.