Social media is a major corporate risk. You ignore it at your peril, as the Scottish council Argyll and Bute found out when it tried to shut down a nine-year-old schoolgirl's
food blog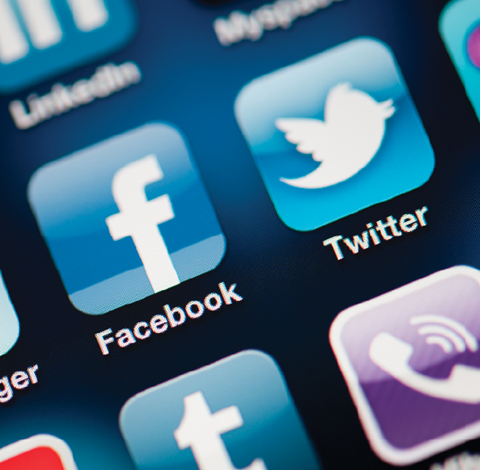 For any organisation that still regards online social media as an irrelevance in its day-to-day affairs, what happened to a small Scottish local authority on 15 June 2012 should come as a lesson on the risk of having a communications department totally unversed in dealing with the digital world.
Following a frivolous headline about "firing dinner ladies" in the Daily Record tabloid, an official in Argyll and Bute council decided to put an end to the blog that was the ultimate source of the newspaper's story.
Unfortunately, the blog, entitled NeverSeconds, belonged to a nine-year old pupil, Martha Payne, who was writing clearly and simply about her school lunches, as well as posting a photograph of what she had to eat every school day, with the full approval of her teachers.
The quality of school lunches is a contentious issue in the UK, and Martha's blog had attracted two million hits and many enthusiastic followers, including celebrity chef Jamie Oliver, who had been campaigning on the issue for years.
So when the local authority decided to ban photography in Martha's school, effectively putting an end to her blog, it should have come as no surprise that the story was picked up, first by wired.com, then by the traditional media, and then, the next morning, by users of Twitter, including Jamie Oliver.
To have your brand or organisation trending globally on Twitter is not usually good news, as hundreds of thousands – if not millions – of people dive in to find out what the story is, and then spread it further'
It was Twitter that did the real damage. By 10am, the hashtag #neverseconds was trending in the UK, and shortly afterwards worldwide. To have your brand or organisation trending globally on Twitter is not usually good news, as hundreds of thousands - if not millions - of people dive in to find out what the story is, and then spread it further.
Meanwhile, Martha's blog was being accessed at least once a second, and donations (aptly termed rage-donations) were pouring into the Mary's Meals charity that her blog sponsored, which provides meals for African school children.
You must engage or perish
Any digitally competent communications department will tell you that in these circumstances you must engage or perish - even if only to the extent of thanking people for their messages, and assuring them they are being listened to. Better still if you can say the situation is being reviewed or that there will be a further announcement. But Argyll and Bute's Twitter feed remained catastrophically silent.
Later that morning, the council's communications department put out what has been described as the worst statement in the history of PR. It was self-serving, self-pitying, failed to address the issue, and made several classic errors including: 'No one has ever complained before.' Worse, it was almost illiterate, confusing 'rebut' with 'refute', 'dessert' with 'desert', and showing no evidence of any understanding of punctuation.
In circumstances such as these, Twitter mob rule (for that is what it becomes) resorts to ridicule. And that is bad news for any organisation, since ridicule does far more to damage reputation than insults or even awkward facts. Nothing spreads faster over social media than humour, whether it is a Photoshop picture of your chairman, or the scurrilous anagram from one of your brand names. And it will be the jokes that are remembered, long after the rest of the scandal has died down.
Not difficult to handle
The curious thing is that it is not very difficult to handle this risk. All you need is a comms team that understands the Twitter mentality, and a company policy that makes a priority of informing customers with clarity and honesty. It also helps if you allow your Twitter team to express their personalities (it's much harder to insult or ridicule a human being than an anonymous organisation).
So when a railway company (@eastcoastuk) has delays because of cows on the line, it's good to read a tweet that says: "Apologies … trains now moooving again in both directions :-)" That's the human, not the corporate approach, and it is what you need when things start to go wrong.
Eventually, Argyll and Bute showed some adept crisis management. The elected council leader (not an official) went on television to reverse the decision, and followed up with a personal, positive, and clearly written statement. The story died within hours. Martha's blog was reinstated (and continues), and from £2,000 before the story broke, she's now raised more than £100,000 for her charity.