Majority of Airmic delegates believe the insurance industry is ill-prepared for Brexit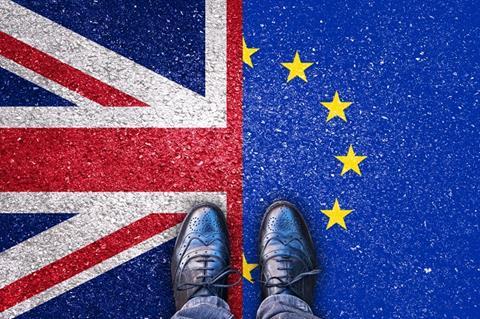 Industry leaders remain divided on the UK insurance market's readiness for withdrawing from the European Union, a debate at this year's AIRMIC conference has found.
A lively panel discussion including senior executives from Lloyd's, AXA, Marsh and Lockton covered issues including innovation, pricing, talent and the insurance act.
The most colourful conversation was reserved, however, for two favourite industry topics: business models – namely broker commissions – and Brexit.
Mark Platten, UK chief underwriting officer for AXA Corporate Solutions UK, said he was "absolutely convinced everybody will be ready – one way or another," pointing to insurers' either setting up working parties or making moves to establish bases on the continent.
His views were not entirely shared by the audience or his contemporaries on stage, with 75% of attendees believing the insurance industry was ill-prepared for Brexit.
Lloyd's chief commercial officer Vincent Vandendael said that while many insurers had contigency plans in place, the onus was on brokers.
"I'd argue that the broking world still needs work on their plans. Their operating models that need to connect, and that is still a work in progress. Those licences have to be acquired,' he said.
Chris Brown, partner at Lockton, said he was not surprised with the findings.
"There is a view that the market moves with alarming lack of pace. We've seen insurers who are counter-parties in any transaction getting everthing internalised and sorted out, but from the broking side we have to got to put the systems in place to trade with them on a day-to-day basis."
The panel acknowledged that Brexit would result in increased friction and operational costs which would likely be passed on to customers, and agreed that the elimination of the Conservative majority in last week's general election result would add further complexity to any deal.
"It has changed the landscape – no doubt about it," Platten added. "It's probably going to weaken our hand, given it was designed to strengthen it."
Vandendael called on the government to clarify its position as soon as possible. "As an industry we don't need additional hurdles to do business," he said. He played down a number of questions on operational challenges, including the resolution of cross-border claims: "I can't see a regulator on the continent refusing an insurer to pay valid claims. That can't be in the customer's best interest."
Marsh's UK chief executive Mark Weil said he was "surprised but pleased" by the poll, and highlighted several risks effecting insurers and Lloyd's — including the need for a more robust, equivalence-based option.
"Lloyd's are doing very sensible things with the move to Brussels, but cannot guarantee that it will deliver. It takes a lot of time, and it could go wrong. One, you get timed out. Second, there is the possibility of political interference. We are relying on one or two hubs.
"Clients need to get the possibility — not the probability — that this is more complicated, that passporting rights are lost, and there isn't a sensible alternative for the whole market. Some insurers are already there, but some are not."
"There are challenges, but we'll get through them," added Brown.
"There's a long way to go."
AIRMIC survey results
67% of respondents said they believed the the insurance sector was failing to make adequate progress in addressing the needs of the digital economy. On a related topic, 40% said the industry currently has the diversity and demographics to succeed.


65% said they thought the enduring soft market was having 'negative consequences' – a notion largely rejected by the panel as something of a fallacy due to enhanced risk pricing eliminating the need for excessive premiums.


83% of the audience said they believed that increased levels of income from insurers was creating potential conflicts of interests for brokers.

"There are good facilities and bad facilities," said Vandendael, while posing the question "At what point in time do you start to influence [underwriting] behaviour?"

"If we can't add value, we don't deserve to get paid," added Weil, listing out a number of specific fee-based business lines Marsh currently writes. "We are clear with our clients, how we are paid, and why."


He described the poll result as 'stark feedback', adding: "It should be worrying for us all. We will ask ourselves difficult questions about how we communicate."


67% of the audience said they felt the insurance act was already achieving its aim of closer client / underwriting relationships; a view broadly echoed by the experts.