Brexit and Solvency II have been blamed for the slow down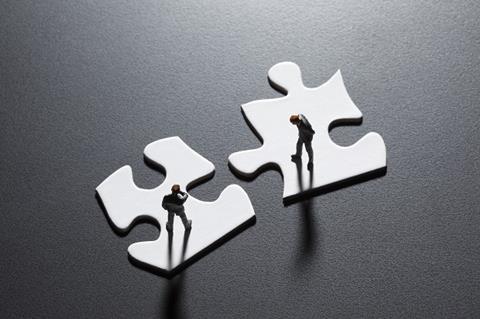 Insurer megamergers are off the menu as companies eye new targets, according to reports.
Back in 2015 there were a number of big deals. Ace bought Chubb, Tokio Marine bought HCC and Mitsui Sumitomo bought Amlin.
They contributed to the $124bn worth of insurance deals around the world in 2015, according to Dealogic, making it the busiest year since 2007, the FT reports.
But in 2016 there were just $55bn worth of deals.
Brexit and Solvency II have been blamed for the slow down.
And according to analysts the trend of "mid-market" deals are likely to continue into 2017.
Insurers have also indicated that in making acquisitions they will primarily look to bulk up where they have scale and slim down where they do not.
AXA chief executive Thomas Buberl said: "The future for us is not in bold and big deals. It is in selective deals and I prefer to focus on one accretive target worth around £2bn than several deals worth $200m."
Allianz chief executive Oliver Bäte said he sees mergers and acquisitions as one way to hit his 5% annual earnings growth target and has said he wants to expand in the property and casualty insurance sector.