InsurTechs are raising funds to target every aspect of the industry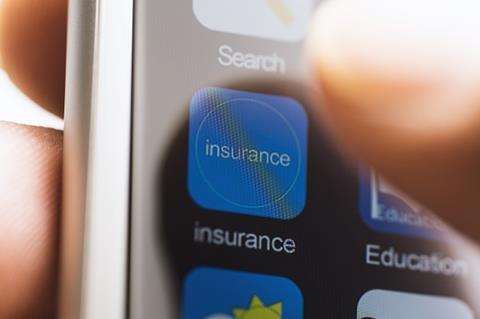 With thousands of start-ups spread across the globe, peering into the InsurTech space is akin to being a kid in a candy store. Amidst the energy and the gloss, questions abound: Which players and categories are the most compelling, and for whom? Which are the most likely to succeed, and when? And which could precipitate fundamental – or disruptive – change?
As the latest and largest wave starts to break, funding and publicity offer some direction. A fraction of the participants have received substantial investment; a few more the media spotlight.
"It's the same 50 about which people are talking," says Parul Kaul-Green, head of innovation and strategy at AXA, adding that two names dominate the discussion: Lemonade and Zhong An. Though the full-stack, American P2P home insurer wins in column inches, China's first fully digital insurer, Zhong An, is part of the largest InsurTech raise in history – over $930m.
While chatbots, drones and biometrics fire the imagination, consumers are engaging with this new breed of businesses – something about which incumbents, who have mostly limited their customer interactions to transactions, are wary.
The move suggests an emerging consumer behaviour where convenience and brand experience will supersede price, and many start-ups are consequently focusing on utility and simplicity.
Robo-broker Brolly has gained exposure and loyalty before it has even launched. Under the cloud of legal threat from US giant Travellers, the company opted to crowd-source a logo redesign. It received over 250 entries. Its beta (test app), meanwhile, has over 1,000 sign-ups.
Chain reaction
Every link in the insurance value chain has potential to be enhanced, by participants focusing only on insurance or as part of an adjacent sector offering. The huge variety of projects at accelerators, including Startupbootcamp InsurTech (SBC), proves the point.
SBC has run the rule over hundreds of propositions. London alumni include moving company turned home insurance broker, Buzzmove ($9.2m in funding), broker software platform Insly ($1m) and total loss claims resolution platform RightIndem ($1m in initial funding, with another round to come). In pilots, RightIndem's claims resolution is around five days, versus the industry average of 20. Churn has also fallen significantly.
In its existing pool of 11, SBC also has data management software platform, PORT. In the wake of persistent concerns over data security, and ahead of new General Data Protection Regulations, it uses a data consent model, allowing consumers to manage their personal information simply.
The B2C component is free; the B2B will generate revenue and allow brokers to manage client information to meet their compliance burden.
"From next year, brands will need to work hard for consent, and they'll need to capture it when they get it," says Julian Sanders, PORT's co-founder, adding that the product is similar to logging in with Facebook, except that personal information is kept secure in each user's account.
"From data visibility to data portability and the right to be forgotten, we create the conditions for a new breed of dynamic insurance, accommodating customer consent preferences in real time, including connecting to personal data-generating devices."
We are not alone
In machine learning and artificial intelligence, SBC also sponsors Emerge Analytics, which aims to 'bring back profitability to underwriting' by employing a predictive AI model that can anticipate policy lapses and fraud. In one case, according to founder Laurence Rau, it predicted with a 99% level of accuracy customers who were likely to lapse, two months in advance. Emerge is at proposal stage with five insurers.
There are smart technology plays including Neos, proprietary sensor tech for the home that can detect and flag risks before they become claims, which has partnered with Hiscox, and Domotz ($1.5m funding), which scans the home for connected devices, monitors them, and sends information to insurers to help assess risk.
Next are the micro insurance and pay-as-you-go offerings such as Cuvva ($2.5m funding) and Trov, whose partners include AXA, and funds raised stand at over $86m. A similar proposition is SBC 'start-up in residence' C-Bien, which offers an inventory and marketplaces for customer's insurable items. BackmeUp, created by insurer Ageas, allows customers, who pay a monthly fee to swap items in and out of their policy by uploading a photo.
There are ample digital platforms and tools, including Digital Fineprint. Part of Accenture's Fintech accelerator programme, it enables automated form filling using data from social media to drive customer acquisition. It has received $0.5m, and its investors include senior executives at Twitter and Morgan Stanley.
A new model
While most InsurTech plays offer new technology or augment, fine-tune or resolve existing market challenges, some, like chat-bot Spixii pivot from one model to another. Others directly challenge existing business models.
Created by former insurance analyst Tobias Taupitz and team, Insure A Thing (IAT) proposes a 'cost-plus' P2P model, segmenting consumers into risk buckets, charging payments monthly in arrears, and taking a fixed fee on settled claims.
"How can we be in the modern world, where every other model has been reinvented?" Taupitz says.
A bicycle product pilot will go live in the next three months, subject to regulatory approval. Like many smaller InsurTech players, IAT will work with an insurer to gain access to its balance sheet, which includes working capital up front to handle initial claims. Eventually, subject to the regulator's views, it could move to unregulated sources of funds.
Taupitz admits credit control is a challenge, but adds that workable models are in place. A lot needs to be done on customer engagement, he says, and points to health insurer Vitality as evidence of success with what he calls a 'gamified approach.'
"Any business model that is not built on transparency will fail in the next few years. I appreciate [ours] might take time to take off, but it will have a big impact."
First, though, the business plans to change its name. Whatever it becomes, what is clear is that insurance disruption will not be defined by technology alone.