Central Bank of Ireland has revealed the scale of action it has taken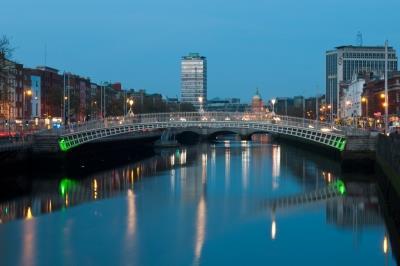 The Central Bank of Ireland (CBI) has increased its staff by more than 25% to prepare for an influx of applications London-based insurers looking to move operations following the Brexit vote.
Last week AIG became the latest insurer to warn it was considering moving its European base away from London.
According to director if insurance supervision Sylvia Cronin the bank has started taking enquiries.
Dublin is seen as an attractive alternative to London given its proximity, language and skilled workforce, the FT reports.
Cronin said: "I'm staffing up for the first half of 2017 because of the increased number of enquiries in Q3.
"My sense was that companies wouldn't come and talk to regulators until there was some more substance [over Brexit], but the opposite seems to be occurring. Due to the uncertainty, companies are proactively approaching us."
Ms Cronin adds that, although it is still early in the process, she has increased her staff numbers to deal with Brexit and the EU's new Solvency II capital rules.
Of the insurers, so far only Beazley, which already has an operation in Dublin, has said that it plans to increase its activities in the city.
Dublin is not the only place insurers are considering. Companies are also looking at Germany, France, Luxembourg and Malta as possible new homes.