Countries face highest financial risk because of exposure to events and poor recovery capability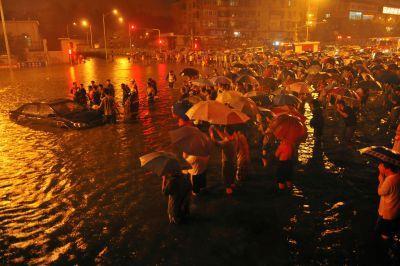 Asian nations, including India and the Philippines, are those with the highest financial risk from the threat of natural hazards, according to the 2nd Natural Hazards Risk Atlas released by Maplecroft.
Bangladesh, the Philippines, Myanmar, India and Viet Nam were listed among ten countries with the greatest proportion of their economic output exposed to natural hazards.
While major cities and trading hubs in these countries are exposed flooding, earthquakes and tropical cyclones, the analysis also pointed to their poor capability to recover from such events.
"High exposure to natural hazards in these countries are compounded by a lack of resilience to combat the effects of a disaster should one emerge," explains Maplecroft's Head of Maps and Indices Helen Hodge.
"Given the exposure of key financial and manufacturing centres, the occurrence of a major event would be very likely to have significant impacts on the total economic output of these countries, as well as foreign business."