Marine analytics tech firm Windward has added former BP CEO Lord Browne to its board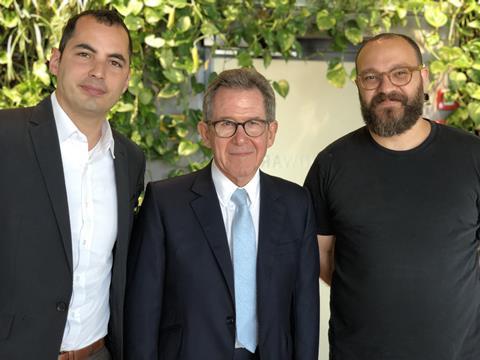 Former BP boss Lord John Browne has joined the board of Israeli-based maritime data analytics firm Windward.
Windward is an artificial intelligence (AI) technology company working within the maritime sector.
The Tel-Aviv-based firm has partnered with government, law enforcement and intelligence agencies to help track suspicious behaviour in shipping, using machine learning algorithms.
Browne (pictured, centre) served as group chief executive of oil and gas multinational BP between June 1995 and May 2007.
Windward was set up by co-founders Ami Daniel and Matan Peled (pictured left and right of Browne, respectively) has been involved foiling criminals' smuggling and sanctions-evading efforts at sea.
Windward is one of several AI and insurance technology firms focused on developing business within the commercial marine risk and insurance sector.
Browne has been an investor in Windward since 2016. Former CIA director David Petraeus is another investor in the firm.
"Windward is a company I have admired for a long time", said Brown, "for its vision; for the way it collaborates with organizations to solve real-world problems; and for using its technology to make the world – and the oceans – safer", he added.
Ami Daniel, Windward co-founder and CEO, continued: "We're delighted to welcome Lord Browne to our board of directors.
"That a man of his experience and expertise chose Windward is humbling, and a testament to our team's success in marrying machine-learning with deep, maritime domain expertise."