Overall global losses total only third of 10-year average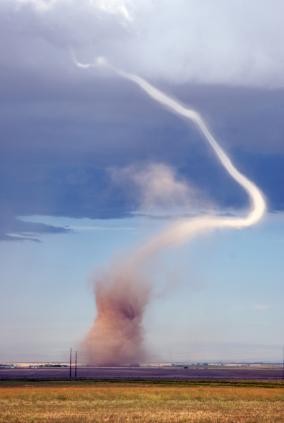 Catastrophe losses for the first half of 2012 were about one third of the 10-year average, according to the latest report by Munich Re.
Overall global losses up to the end of June 2012 were $26 billion. Approximately $12 billion of those were insured, 85% of which were incurred in the US as a result of tornadoes and wildfires.The 10-year average for total losses during the first six months is $75.6 billion, and $19.2bn for insured losses.
The relatively small amount of damage has helped to offset the high losses from the first half of last year following earthquakes in Japan and New Zealand. Overall losses for the first half of 2011 were $302 billion, and insured losses were just under $82 billion.
The half-year report revealed that there were around 450 natural hazard loss events during the first half of the year, slightly above the six-month average of 395, with no major catastrophes on the scale of those reported in 2011.
"Losses in the first half of 2012 were comparatively low," said Munich Re board member, Torsten Jeworrek.
"It is in line with expectations that extreme and more moderate years will balance each other out in the course of time.
"The role of insurers is to set premiums appropriate to the risk in the long-term, taking into account all such fluctuations.
"In this respect, insurers can also do something towards mitigating the loss burdens by providing comprehensive information and offering specific prevention incentives for reducing the vulnerability of buildings and infrastructure to damage."