As the technology behind risk management information systems evolves, a new survey by StrategicRISK highlights their importance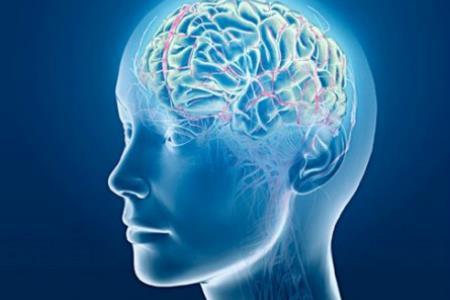 Risk management information systems (RMIS) have developed significantly from when they arrived on the scene in the 1970s, at roughly the same time as the first computers were installed in the White House. Those early systems were focused squarely on claims and insurance policy management, but during the intervening decades, as insurance and risk managers' roles have evolved to encompass a broader range of risk activity, so RMIS have become more sophisticated.
"Due to the growing complexity and interdependency of risks, corporate boards are looking to risk management to move beyond insurable risk," says James Sawle, EMEA zone leader at Marsh ClearSight.
"Companies are pressured to create an enterprise-wide risk management programme to help identify and manage a broader set of risk exposures. Risk executives must manage evolving risk, anticipate what's around the corner and analyse the big-picture impact to their organisation."
Systems available from RMIS vendors today span a broad range of functionality, much of which supports this new enterprise-wide role, as well as the traditional claims and policy management functions.
One survey respondent, the director of risk operations at a UK retailer, reflects the general shift in the market, saying: "Our current system is geared more around incident and claims management, whereas the new system about to be implemented focuses on wider enterprise risk management in a more holistic way and aligns risks to insurance. It is also user-friendly and allows visibility of key risk ownership and progress against appetite."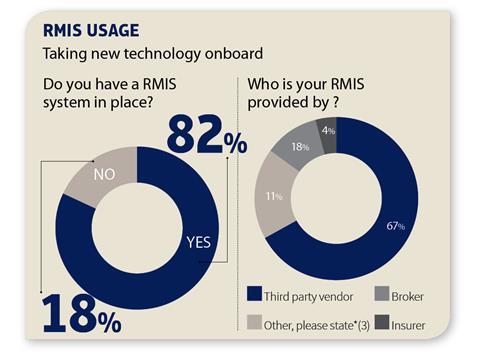 Steve Cloutman, managing director, at Ventiv, EMEA, agrees that the technology is moving ahead in line with the profession. "It has changed a lot over the past 10 years from a system based on policy information and maybe some claims information into a much broader enterprise risk application. It has changed in line with the risk insurance claims manager. As that role has evolved over the last 20 years, so technology has evolved to help them," he says.
"It corresponds to the individual within an organisation needing to adapt, to have much broader information, and to manage it in a very different way. Their rank in their organisation is much elevated now compared to 20 years ago."
Highly valuable
Our survey shows that 82% of risk managers are using an RMIS, of which 67% have a system provided by a third-party vendor, 11% use broker systems, 4% insurer systems, and the remaining 18% a mixture of vendor systems and internal applications (see RMIS usage graphic, above).
Insurance management, including policy information and property values, is the most highly rated functionality for effectiveness, with a score of 3.5; in second place, incident reporting and claims management scores with 3.4. Claims management, at 3.3, is rated the third most effective piece of functionality (see RMIS effectiveness, below).
While results suggest RMIS remain highly valuable for insurance-related activity, they are increasingly reaching into other parts of the risk manager's role.
Neil Almond, insurable risk manager at Tesco, oversees a busy risk and insurance department that typically sees a high volume of employee and public liability claims, as well as smaller numbers of property and ophthalmic claims. Each night the retailer takes a data feed from its two third-party claims handling providers into its RMIS, RiskConsole, to get an up-to-date, aggregate picture of cost and causation, and to manage the risks and claims process optimally.
"From a financial perspective, it's extremely important to get an aggregate picture of claims costs, including compensation, special damages, solicitors' costs, gestures of goodwill and what part of the financial structure is paying, to ensure that we provision correctly for our claims," says Almond.
Data about the incidents – the cause, location, whereabouts in the store, time of day, injury and outcome – feeds back into the business in the shape of accident reduction programmes in stores with certain risk profiles. This demonstrates how modern risk managers are using the intelligence produced by RMIS to manage risk across the business.
Ross Ellner, managing director, Riskonnect EMEA, says: "The technology has evolved to not only load data, but to automate the functions of risk management, generating additional risk data. This frees up risk management professionals to take a more enterprise-wide look at risk. The technology is giving them the ability to rise above and be strategic.
"The new technology on the market allows for the automation of the entire risk management process."