Despite last year's series of natural catastrophes, many organisations still lack complete visibility into their supply chains leaving them vulnerable to the next disaster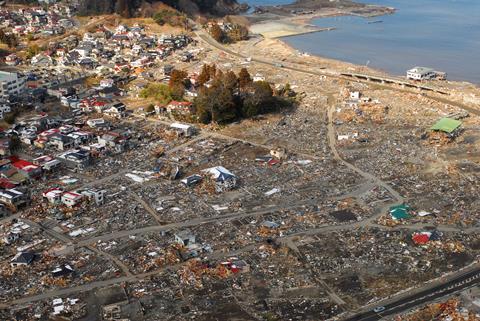 The majority of risk managers are not taking steps in order to mitigate their supply chain risk and improve resiliency. This is predominantly because many risk managers are simply unaware of the insurance products on offer, according to a white paper published by Marsh.
"Even after repeated warnings about the fragility of supply chains, too many organisations continue to focus on efficiency at the expense of resiliency in the end-to-end design of their supply chains," said Gary Lynch, one of the authors of the report.
"Many organisations also continue to suffer from a lack of collaboration between business leaders and risk managers, adding unnecessary complexity and sophistication to supply chains."
In order to build more resilient supply chains the report recommends adopting an approach that includes an organisation's total exposure, including non-physical perils, aligned to the value it derives from key products or other sources of revenue.
Sine this approach relies heavily on the use of analytics, it can better help an organisation identify single points of failure in its supply chain along with risk mitigation and financing options, claimed Marsh.
Risk managers are also urged to make themselves more familiar with emerging supply chain insurance products, which are now considerably broader than traditional contingent business interruption (CBI) and contingent extra expense (CEE) products, added the broker.
"The CBI and CEE products that risk managers have historically looked to do not cover the increasingly frequent disruptions that many organisations face, which are not related to physical damage," said Ben Tucker, a senior vice president in Marsh's Property Practice and an author of the report. "For example, the eruptions in 2010 and 2011 of the Eyjafjallajökull volcano in Iceland caused little physical damage to insured property, but still led to significant disruptions and delays in the transport of goods and services into and out of Europe."
Added Marsh, in addition to indemnifying for business interruption and extra expenses resulting from physical damage to suppliers, supply chain insurance products also offer insureds protection against non-physical interruptions to their supply chains, including strikes, riots, service interruption, and pandemics.