Quake is the largest ever recorded in the region but only causes slight damage and no fatalities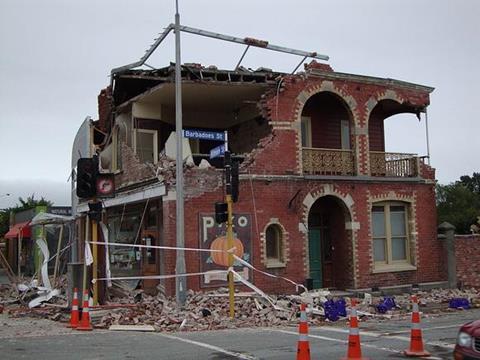 Saturday's magnitude 5.6 earthquake in central Oklahoma was the largest ever to strike the state, according to RMS. Aftershocks are likely to continue for months, added the US Geological Survey.
The following information is mainly drawn from a RMS event update.

The earthquake's epicentre was reportedly southeast Lincoln County, yet it was felt as far away as Celeveland, Ohio and Pennsylvania (more than 900 miles away).

The quake was the largest ever recorded in the region. The previous record was set in 1952 when a magnitude 5.5 earthquake occurred in El Reno City.

Dozens of aftershocks from the quake have been recorded since it struck just before 11pm Saturday night.
Damage was relatively slight, with minor damage to 12 homes and a buckling of three sections of US Route 62 reported.
The Oklahoma State Department of Health has reported two minor injuries and no fatalities.
According to the US Geological Survey the maximum intensity of ground shaking was "severe".

"Although this level of intensity could be expected to cause moderate to severe damage to resistant structures, damage was slight," said RMS.

"Oklahoma appears to have had a phase of heightened seismic activity since 2009 in terms of the frequency of earthquakes recorded in the state," added RMS. "The intensity of these tremors however is in line with what is deemed normal seismic activity."