Thierry Daucourt, chief executive, and Stephan Schröder, regional commercial manager, AXA Corporate Solutions Germany, on the insurer's plans for the future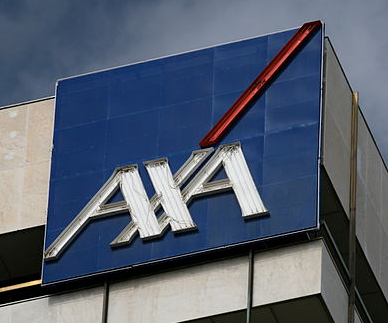 What are you seeing as the main risk concerns among your clients in Germany?
Firstly, there are the traditional risks such as supply chain disruptions and operational interruptions caused by fire, explosion and natural disaster, for example. Then there are risks deriving from the political and macroeconomic environment that our customers face today and in the future. One example here is the fact that the industry is increasingly interconnected, as well as new technological developments in the cyber domain and other immaterial risks: all these factors can impact indirectly on supply chains. The political situation in the Eurozone is also creating a sense of uncertainty, as is the shifting balance of power in the markets. Economic slowdown, the shortage of qualified specialists and the direct and indirect impact of terrorist attacks are also serious factors.
Some of these risks are uninsurable or can only be insured with great difficulty. Risk management that does justice to these kinds of developments not only has to question classic concepts of risk financing and move forward continuously, it also requires investment in expertise and the development of solutions in close collaboration with customers.
What plans does AXA have for the German market?
First and foremost we want to strengthen and expand our position as one of the top providers of industrial risk financing solutions. As a leading insurer we're especially strongly positioned in the areas of marine, liability, property and engineering – and we shall remain so in the future. We naturally wish to pursue profitable growth as far as possible and create adequate risk solutions in collaboration with our customers. But this is not just about insurance products: our aim is to develop a consistent overall set-up that covers anticipatory risk management, individual insurance solutions and excellent service – especially in the event of a claim.
When considering a supply chain, for example, it's important to map out an overall image of the entire supply chain along with underlying risk factors, as well as looking at the situation of individual suppliers. At the same time you have to take external factors into account such as the political situation, local weather phenomena and potential cyber risks.
We are able to offer innovative solutions here with our parametric coverage and a supplier screening instrument, recently developed by AXA MATRIX Risk Consultants. Consolidating expertise within the AXA Group in general is crucial – this applies in the areas of cyber, energy and chemicals, for example.
In future we want our customers to see us even more as a provider of integrated insurance solutions and services from across the entire AXA Group. In this context we'd particularly like to emphasise the much closer collaboration with AXA in terms of business relations with our sales partners and also product development in general.
But working much more closely with our customers in many areas relating to digitalisation is also something we regard as an absolute key factor for future success. Joint projects and the creation and analysis of a common database can make a vital contribution to risk minimisation and the anticipation of emerging risks, and we continue to pursue our goal of developing from "payer to partner" for the policy holding industry.
How do you expect the German risk and insurance market to develop in the coming years?
There is still sufficient insurance capacity and a lot of alternative risk capital. In combination with the low interest rate and tight competition, this means that the price of industrial insurance cover remains stable at a comparatively low level. There has been much talk of a trend towards an increase in self-coverage in industrial insurance but we don't currently see this happening – not least due to the fact that from an economical point of view, the low price level makes self-coverage a less appealing option. There are certainly a number of highly loss-affected risks that are an exception here of course.
As already mentioned, the needs of industrial companies are not changing fundamentally, but the risk environment is now focused more on factors such as cyber, political instability, supply chain risks, the threat of terrorism and fast-paced technological developments – so this is having an influence on expectations for insurers to be genuine solution providers. In future, this will lead to new products and even new markets, while established products may recede somewhat into the background or will have to be developed further. Service and assistance in connection with risk transfer are becoming increasingly important – risk prevention, emergency management and business continuity solutions are in demand.
Our team and all our service concepts are already geared to the motto "We help business to stay in business" – after all, it's ultimately about enabling customers to focus on their core business.