Japanese electronics giant temporarily shuts plant as protests over disputed islands spreads across China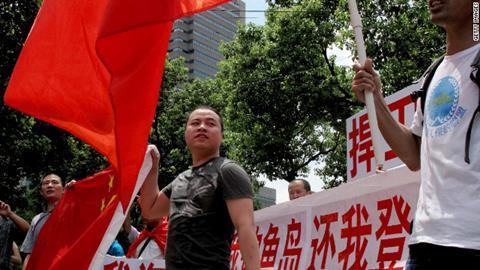 Anti-Japan protesters have attacked two Panasonic factories in China in recent days, and forced the electronics company to temporarily close its plant in Qingdao.
Other Japanese firms, including Toyota and Canon, have also experienced hostility in China since protests started after the Japanese government announced it had agreed a deal to buy a chain of disputed islands in the East China Sea.
The islands, known as Diaoyu in China and Senkaku in Japan, are believed to be resource-rich. Their sovereignty is disputed by China, Japan and Taiwan, who all claim them to be theirs.
Panasonic has said openly that they are monitoring the situation in China, and plan to reopen the Qingdao plant after 18 September.