Franck Baron, risk manager of International SOS and chairman of Asia's risk management association Parima, said the proposed merger is a sign more M&A is on the horizon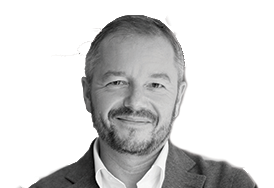 Following news that Axa has agreed to buy XL Group for $15.3bn (€12.4bn), StrategicRISK spoke to Franck Baron (pictured), chairman of the Pan-Asia Risk and Insurance Management Assciation (Parima) to get his thoughts on what this merger means for risk managers.
Baron, who is also risk manager of International SOS, said it is likely more merger and acquisition activity will follow this merger as capital and money is made available and investors and business alike "look for a place to land."
Baron said: "Insurance M&A will continue as players are looking at consolidating market shares, operations and investments in order to cope with solvency, compliance and regulatory challenges. Big is beautiful in this sense.
"I see this merger as a sign of appreciation regarding the criticality of the corporate risks segment," he added.
Baron warned a question mark remains regarding the ability of this trend to help the restoration of healthier combined loss ratios.
But, Baron said, for risk managers, the news is only good.
"Opportunity for insureds to see two companies combining their capabilities to truly provide the necessary expertise, footprint and underwriting appetite to support of growing risk coverage needs," Parima's chairman said.
"It does reduce buyer's choice but it should provide us with a more solid player to answer our growingly sophisticated needs and support our operations and investments worldwide," he added.
Baron said the challenge for the two global insurance behemoths will be when it comes to gaining regulatory approval and then integration process, which may distract XL/Axa people from their customer focus.