The spread of political and ideological violence is expected to continue and the latest attacks are a warning that the risk is a global threat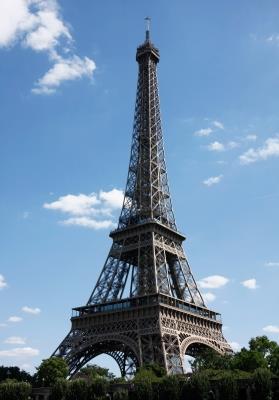 Last week's terrorist attacks in Paris, in which 17 people were killed, serve as a brutal reminder of the severity of rising global geopolitical and ideological tensions, says Willis Special Contingency Risks Alert:24 head of intelligence, Tim Holt.
With geopolitical tensions visibly rising in 2014, including the rise and spread of the Islamic State, Boko Haram in Nigeria and the Ukraine crisis, Holt says the trend is likely to continue for the foreseeable future.
He said: "The tragic events in Paris are a continuation of a pattern that has been proliferating ideologically and spreading geographically in the past decade and is not expected to diminish in the near future."
"Although attacks may be impossible to predict, recent trends suggest a movement towards 'tactical low-tech' but high-impact assaults using guns, knives and vehicles, although a terrorist spectacular is still feasible.
"Threat levels in the UK, the rest of Europe and the US have been elevated for some time and remain so. However, other areas, such as North Africa, the Middle East, South and South-East Asia (including Australasia) as well as parts of Western China are increasingly exposed to jihadist terrorism."
In response to the attacks in Paris, Willis executive director terrorism practice, James Borrie, said Terrorism insurance premiums will not increase in the short-term as a result of the attacks.
He said: "So far, we have not seen any increase in demand for stand-alone Terrorism insurance as a result of these attacks.
"Meanwhile, there is excess capacity in the insurance markets, which will prevent premiums for Terrorism insurance increasing, at least in the short term. Most French insureds' have access to the country's highly successful terrorism pool, GAREAT, via their property insurer. The pool is reinsured by Lloyd's."
Political violence and terrorism risks will remain high in 2015 and the demand for risk transfer solutions will continue to rise, says Willis executive director of political and trade credit risk practice, Andrew van den Born.
He said: "Political instability continues to rise across the globe, which has resulted in a heightened awareness generally among risk managers and investors alike.
"Heartrending events such as this serve as a reminder that the threat from political violence remains high and can come from unexpected quarters as it is almost impossible to predict.
"Demand for political risk insurance, which protects against the physical damage and disruption caused by politically motivated violence, is on the increase.
"This is matched by an increase in capacity. In fact, a surfeit of capacity in the market has resulted in recent years in a fall in price, that is at odds with the increased risk landscape."