Barack Obama eases to second presidential term despite economic woes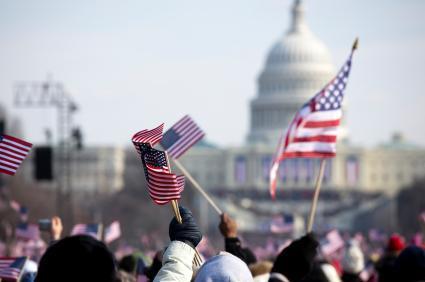 President Barack Obama won re-election last night after securing a near-sweep of battleground states across the country.
The key states of Ohio, Colorado, Virginia and Nevada all voted blue, helping the president to a convincing victory. At the time of writing, Florida remains too close to call.
During his acceptance speech in Chicago, Obama promised voters that the 'the best is yet to come", and acknowledged the progress that has been made during his time in office: "Our economy is recovering, a decade of war is ending, a long campaign is now over."
Obama was re-elected with the highest unemployment rate of any president returned office since Franklin Roosevelt in 1936, but the current rate of 8% is lower than the 10% when he was elected in 2008.
More than 23 million Americans are currently unemployed or not in work in the world's largest economy, but analysts say last-minute glimmers of an economic recovery saved his scalp.
Others, however, point to the role that minority voters played in the election, after Obama beat Romney with 87 percentage points among black voters and 40 points among Latinos.
The election was the most expensive in US history with an estimated $2bn (€1.56bn) spent on the two candidates' campaigns.