The UK's anti-capitalist activists are calling for an occupation of the London Stock Exchange on October 15th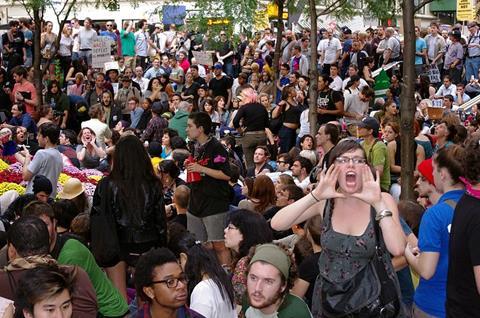 UK – Stock Exchange Occupation
The popular Occupy Wall Street movement is coming to London – or at least a copycat protest. The UK's Anti-capitalist activists are calling for an occupation of the London Stock Exchange on October 15th. Disruption will likely be minimal in the first two days, but if the movement goes on to build up momentum the risk for significant disruption similar to the scale of the US movement is high. The anger over government cuts and the failings of the financial system might lead to a large number of protesters joining the campaign. If the protest is joined by UK Uncut activists, student and left-wing activists we can hopefully expect a peaceful protest camp emerging in the heart of the City of London, not leading to violent incidents.
Pakistan – Violent unrest
After violent unrest broke out in Pakistan on October 4th, the rioting will continue. Anger over power cuts caused by load shedding set several Punjabi cities on fire last week. Protesters were looting private and public properties, using tear gas and firing into the air. The violence will continue in major cities of the Punjab province. Especially industrial centres as Lahore, Faisalabad and Gujranwala are in danger of intense riots. The protests will block important road networks and cause severe delays to cargo.
Cameroon – Continuing unrest
Cameroon will not approve of president Biya's re-election in the presidential vote. The growing discontent over his 30 year long rule has grown significantly since 2008, a year that brought the removal of constitutional term limits, rising living costs and pervasive corruption. While the problems in Cameroon are getting worse, the long track-record of rigged elections shows that the opposition is likely to contest results. Opposition supporters will react to the presidential vote with violent protests, particularly in the Bamenda-Bafoussam-Douala triangle.