QBE Europe chief executive airs frustration about post Brexit passporting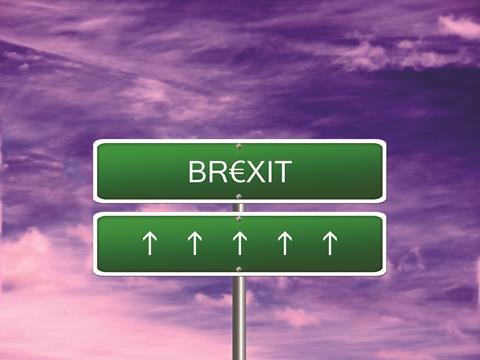 Politicians should clarify "sooner rather than later" whether passporting could be lost as a result of the UK's decision to leave the European Union (EU), according to QBE European Operations chief executive Richard Pryce.
He also said he would not wait for a final decision before taking action to preserve QBE's access to Europe, and said that Dublin is the current favourite location if QBE needs to set up a new EU company to preserve access.
Passporting allows companies in one member state to trade in all others without the need for additional regulation and is employed by a number of companies, including QBE, to write business across Europe from a base in the UK.
But there are fears that passporting will not be preserved post-Brexit.
Speaking to journalists about QBE Europe's first-half results on Wednesday morning, Pryce said: "I don't think there is anything to be gained by kicking the can down the road on passporting because we as an industry have to give continuity and certainty.
"If this whole issue of passporting is up in the air until 2020 I don't think that is going to do anyone any good, and I don't think we can all wait that long. So my ask is: we need to know sooner rather than later, and is there any reality of it being preserved or not."
He added: "Politicians have got to be straight with us as soon as they possibly can. That's good for the UK economy and certainly good for financial services."
Pryce said he would act to preserve QBE's access to Europe before any decision on post Brexit passporting was taken "if it goes on too long".
He added that the company may need to act as soonas next year, depending on what information is available about whether passporting will be preserved.
He said: "How long are you going to have customers hanging on out there wanting to know what the solution is? Would you go through [renewals at] 1 January 2018 with our colleagues sitting there and saying: 'I don't know'?
QBE has previously announced that £500m of European Operations' £3bn insurance and reinsurance premium volume would be affected if passporting is lost, and that it would need to take a "revised approach" or this business.
Setting up a new company in one of the countries remaining in the EU is one answer. Pryce said that Dublin "would probably be the favourite" for QBE.