Award recognises professionals from across the globe who have made significant contributions to advancing the discipline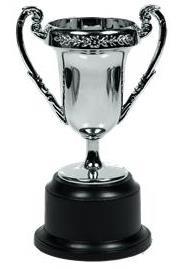 US-based Risk and Insurance Management Society and AIG have begun inviting nominations for the 2013 Risk Management Hall of Fame *RMHF).
Risk management professionals from around the globe will be considered for the award, which was first established in 2011 to recognise and celebrate individuals' contributions to the industry.
Candidates must have been a member of RIMS for at least 10 years and either be over 65 or have retired at least three years prior to nomination. The honour may also be awarded posthumously.
Nine people have so far been inducted into the RMHF. Nominations for 2013 will be considered by the selection committee and assessed against criteria that will include considerable contributions to the field; prominent achievements, innovation and trend setting; demonstrated leadership, character and service; and the highest calibre of ethical and professional conduct.
Nomination forms are available on the RMHF website www.riskhalloffame.org and should be completed no later than 18 January 2013. Completed submissions should be sent via email to RMHOF@aig.com.