Greater collaboration needed to elevate risk management from a discipline to a recognised profession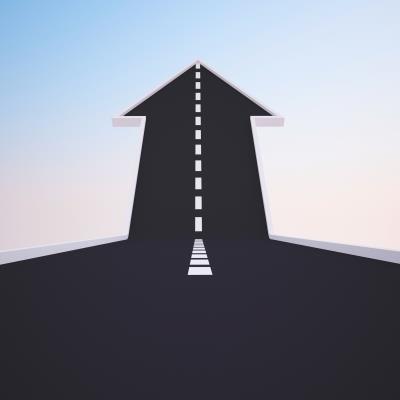 A new survey by ACE, released ahead of the FERMA Forum, provides tangible evidence that risk management has grown in significance across Europe. However, greater collaboration between risk managers, insurers and brokers is needed for the role to be recognised as a profession and taken more seriously up the line of command.
Of the 500 senior risk executives surveyed across the continent, 71% believe that their influence is greater now than three years ago and a further 21% said their role had grown 'significantly'. In addition, 78% said their influence has increased around strategic decision-making.
The survey's accompanying report cited several factors that have changed the role and have elevated its importance up the line of command, including the financial scandals of the early 2000s, the global economic crisis, globalisation and advancement in technology.
As such, risk managers are increasingly being viewed as "key business partners with the ability to influence strategic decisions across the organisation," the report stated.
"If they are not considered as such today, then they will need to be in the future," the report added.
However, greater teamwork between insurers, brokers and risk managers is needed to ensure the role is "taken far more seriously", according to Andrew Kendrick, president, ACE European Group.
Greater collaboration
On the launch of the report, Kendrick said: "The biggest theme for me is collaboration. Risk managers, insurers, brokers, clients behind the risk manager, if we all collaborate, share information more, then we get the opportunity for risk management to be taken far more seriously up the food chain to advise on so many matters around risk – not just insurance. Insurance is just one part of risk management – [risk management] is much more deeper than that.
"It still concerns me that some companies think [risk management] 'is just insurance…' No it is much more than that. The more we can get risk managers up the food chain, talking to board directors and chief executives, that is important."
He added: "This industry is often classified – from broking to insurance to risk management – as a second class profession… Insurance is a profession – in they way it operates, the way it conducts itself, the way it constructs itself, the products it offers and, the depth it goes into understanding what products are right for its clients. It is a [great] profession and I do not think that is recognised enough."
From discipline to profession
Julia Graham, president of FERMA, added that certification would help elevate the risk manager role from business discipline to profession.
Certification is supported by 78% of respondents, who view it and professional standards as key to the future of risk management.
The report said that investing in certification/professional standards is seen as a solution to ensuring that risk managers have the right knowledge and expertise.
Knowledge gaps
The report then goes on to highlight the skills that are crucial for the future. Some 83% of respondents said it was important to have data management knowledge and skills but 28% said obtaining accurate risk information and data is one of the top challenges facing risk managers.
"Some large organisations generate so much data they cannot separate the wheat from the chaff. It is the garbage-in, garbage-out problem," says Tom Teixeira of Alvarez & Marsal.
Another respondent, Oliver Wild of Veolia admits: "We are looking at industrialising the process a lot more so it gives us more time, because we are getting such a large quantity of information. IT tools help us slice and dice information, and probably provide a more refined analysis, but that's fairly new to us".
Addressing this challenge, Kendrick said: "Technology is not only a threat but it is also a great opportunity and risk managers need to understand more about that and articulate to the insurers and brokers their concerns about technology and the extent to which insurers can respond in a meaningful way to the desire and needs of the clients.
"There is so much data out there – a lot of it is unstructured – but a lot of it can be used a lot more extensively than it has been. And again that is about sharing. Within a company, risk managers hold the key to allowing their risk analytics to be used by insurers – share that with us – it is there and you can use that wisely."
Graham added: "Big data is the sort of thing that risk managers of the future need to equip themselves