With political instability, cyber challenges and environment risks all on the horizon, Airbus Defence and Space's head of insurance risk management talks Strategic Risk through his latest observations of the risk management market
Philippe Cotelle, head of cyber insurance management and head of insurance risk management at Airbus Defence and Space, spoke to Strategic Risk at this year's Amrae conference in Deauville, France.
Pinpointing current risks affecting the market, Cotelle explained how risk managers now have the opportunity to flag exposure gaps in insurance products. Here's what he said: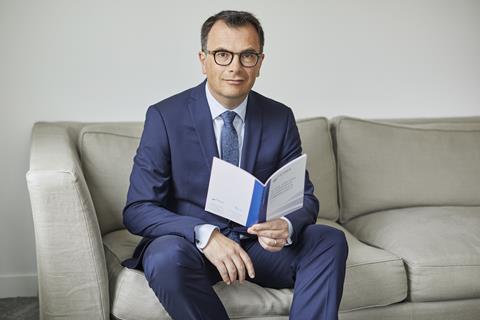 SR: What are the current biggest risks across the market?
Philippe Cotelle: If I refer to the Allianz barometer, then cyber is the top risk facing businesses. Regarding companies, it's cyber at number one, by far, and then we have a number of risks which includes political exposure and political instability – a new, increasing risk which we have to tacke because it can define the environment of a company from one day to another.
It's very difficult to asses the biggest risks for society, but adding what we know as a company - environmental risks [are] of course number one. Cyber is probably the next one after environmental affecting the world at large.
SR: What are the emerging future risks that are going to be facing the industry in the next few years?
Cotelle: One major threat is related to the instability of the insurance market itself. The challenge is to secure the ability of the insurance market to continue to respond to the customers' needs in an environment which is evolving quite fast.
The insurance industry has evolved relatively slowly, and it's based on history, it needs number of years of experience in order to develop the right tools.
For all the businesses [that need insurance], the evolution of technology is incredibly fast. I am not sure today that insurance companies are fully comfortable with adapting themselves to the new needs we have as a result of these changes to both the organisations themselves and their offerings.
How has the role of risk managers evolved?
Risk managers will have a huge and increasing role for years to come, especially where you have a knock-on effect where the exposure of companies will increase, but at the same time the insurance offer will probably shorten because of hard markets and probably be much more expensive.
In that respect the risk manager has a new mission to stay alert to this new gap of exposure, which is not covered by any market and where the company has to do something especially to manage that.
So, that's probably where we have a window of opportunity as well to address that significant issue.