How insurance solutions previously reserved for the largest corporates are finding their way to all large insurance buyers. In association with AXA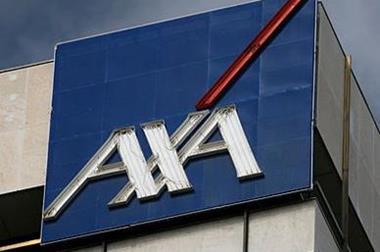 Risk management services previously reserved for big business are filtering their way down the corporate food chain.
The trend is the result of a new breed of risk management tools and underwriting expertise being made available by insurers to clients – regardless of size.
For many companies, insurance can be a non-core or under-resourced business function, and consequently an optimal insurance programme is the exception rather than the norm.
This can result in gaps in cover and, if cost pressures are already significant, ultimately pushes insurance and risk management further down the priority list.
A solution, however, may be at hand. In June last year AXA launched Risk Pilot. The initiative, which is being launched globally, attempts to meet the risk management gaps that can affect corporate businesses.
"We wanted to revise the way we looked at customer segmentation," says Matt Reeves, Business Development Manager for AXA Corporate Solutions in the UK.
"Traditionally within the Industry, it has been purely based on turnover. We no longer feel that this alone is a sophisticated measure. There are so many qualitative things we need to take into account, such as buying behavior, knowledge, and customer resources"
"We wanted to change our mindset a little bit. In response to the changing customer need, we developed Risk Pilot."
The product, says Reeves, is akin to an "insurance wish list" with the aim of providing "Navigation for risk managers".
Clients can access underwriting expertise across a range of areas including property and casualty, motor fleet and marine, plus additional services relating to risk financing, risk consultancy and claims. The kicker? It won't cost the client a penny extra.
The model, which effectively gives smaller businesses access to the kind of expertise usually reserved for more exclusive clients, is a part of broader movements toward insurance as a service, not simply cover or commodity. The size of the corporate is less and less of a factor.
"The intention is to work with the buying mentality as it moves from seeing insurance as a transactional product to a value-added service," Reeves says.
"It will be the same AXA underwriters who will be working on Risk Pilot as a $15bn global company. The same expertise and experience is brought in, despite the customer potentially having little to no internal resource.
"They end up with the same programme their bigger competitors have."
For some customers, who are experiencing rapid, often international growth, ensuring they have adequate insurance in place is key. The challenge is it can become too complex to manage, in particular for companies that have grown very quickly through acquisition. Reeves says AXA, which operates in over 150 countries, has designed the programme for clients to find their own level of engagement.
"They don't have to procure a new local policy, or understand the new local regulatory framework. We take care of that."
Competition
Other insurers offer related services, but the standard approach – offering a complete list of options, which requires dedicated resources to manage – can be overwhelming, and ultimately dissuading for clients.
"Risk Pilot is designed for customers who don't have the requisite levels of resource internally to shoulder the whole burden of risk management," Reeves says. "They might have a single risk and insurance manager. Or it might sit with the FD, the CFO, and so on. But insurance isn't a primary function.
"The idea is we can provide them with everything they need but without them having to dedicate too much resource themselves.
"It's trying to offer value but without the additional work. As a culture it's a good one to take forward."
Reeves says even though AXA is deploying its services without increasing costs, there is no material impact on the balance sheet.
Instead, there are opportunities to positively influence the bottom line. First is the more conventional fee based work and second would be more coordinated risk management implementation; as Reeves says: "The risk exposure position will diminish, thus diminishing claims and improving margin for client and insurers.
"Our expense ratio is well managed; that's not a concern. It's not wholesale change to what we've previously done; it's more of a focus."
Opportunities exist, then, to bolt on additional (as opposed to speculative) covers, while mitigating the risk profile which improves margin for both parties.
What level of uptake has the company seen so far?
"As this isn't a transactional commodity, we haven't sold it on the basis that you have 'bought Risk Pilot' so to speak," Reeves continues.
"But the approach has been very well received. It would be difficult to say explicitly 'yes, this business has purchased everything to do with Risk Pilot ', because a lot of the business we work with in the space do have degrees of dedicated risk management resource – but that doesn't mean Risk Pilot as a concept wouldn't be appropriate for them either. The principle of Risk Pilot is that insurance programmes are unique to each customer – selecting the core elements they require.
"We've also deployed this culture to existing clients and again it's to the degree they want to be involved.
"I've discussed this with customers who have a very mature risk management model, who are still interested in some of the supporting services and ideas.
"The intention for Risk Pilot is to do with navigating and guiding our customers based on our experiences. Conceptually, it is a Sat Nav for insurance."
Given the advisory focus, the implication is that brokers could find their role marginalised. Not necessarily, Reeves says.
"There hasn't been any conflict of roles so far, as it stands Risk Pilot has been particularly complimentary of the role of the Broker.
"There is a potential overlap in the risk consultancy side of things. [But] this is to fit in neatly with what the broker is already doing. We don't want to tread on anyone's toes.
"From our perspective, we want to be taking things off the customer's desk. This gives them more time to focus on core issues with their Broker.
"Usually the client would rely heavily on the broker as well. The Broker can therefore have the confidence that they are getting a full service Insurance programme from AXA as well; so they are making the right decision on behalf of their client.