A year after the introduction of the UK Modern Slavery Act, CEO and senior executive engagement has doubled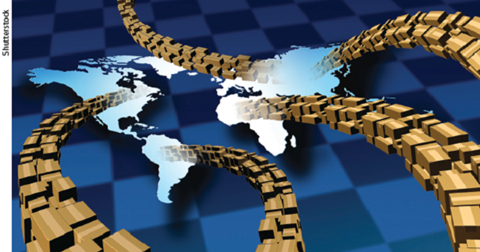 Senior executives are becoming more actively involved in addressing modern slavery in their supply chains since the UK Modern Slavery Act came into force on 29 October 2015, according to research by the Ethical Trading Initiative (ETI) and Hult International Business School.
ETI and Hult surveyed 71 brands and retailers which were selected based on their reputation as leaders on ethical trade or as companies that have been public about their commitment to address modern slavery.
The report found that CEO and senior executive engagement doubled in the past year. For 97% of respondents, the reputational risk of finding modern slavery in the supply chain is the biggest driver for change, and 86% believe corporate action on human rights is a critical business responsibility, regardless of reputational risk or exposure.
Quintin Lake, co-author of the report and Research Fellow at the Ashridge Centre for Business and Sustainability at Hult International Business School said, "We wanted to know what 'good' looks like for companies seeking to address modern slavery, to help those who are just starting to look at the issues to make faster progress. Though there is much more work to do, it is encouraging to see the steps, leading businesses are taking."
Within leading companies, the report reveals that the conversation has shifted from a sense that the problem is "out there", to "this is our problem". Companies also recognise that addressing modern slavery is not about short-term risk management, but about changing the way the business thinks about human rights, and what systems need to be place to change practice in the long term.
Over 40% of respondents highlight supply chain complexity as one of the strongest barriers to addressing modern slavery and the report states that a key tension is how best and how long to work alongside suppliers to improve working conditions. Companies are also beginning to see risks in new areas as they start to map their supply chains including in logistics, warehousing, catering and cleaning services and labour recruitment agencies amongst others.