Strongest storm for 10 years causes disruption across the island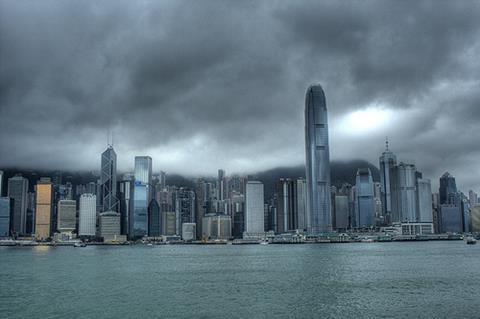 The strongest storm in more than a decade has hit Hong Kong, leaving a trail of devastation and dozens in hospital.
Typhoon Vincente – given the highest category 10 rating by the Hong Kong Observatory – hit the island on Tuesday, and left 138 people in hospital.
Winds in excess of 140 km/h caused flight disruptions at Hong Kong Airport, and saw morning trading cancelled on the Hong Kong Exchanges and Clearing Ltd. due to damage caused by the typhoon.
The government was forced to close the island's port, and bus and rail services were affected by damaged cables and fallen trees.
While Vincente is now heading towards China's Guandong province, a gale-force wind warning was still in effect for Tuesday from the Hong Kong Observatory.