'Worst summer smog for years may affect athletes and public'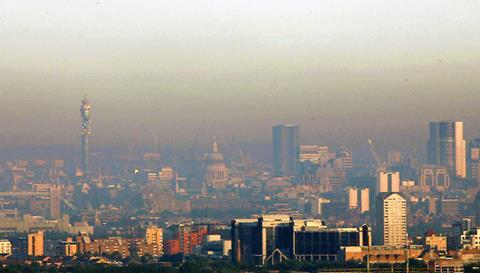 Olympic athletes and spectators are at risk from high levels of pollution in the UK capital ahead of tonight's (27 July) opening ceremony.
The warning, issued by the Department for Environment, Food and Rural Affairs, came after the recent hot weather intensified pollutants from traffic fumes such as ground level ozone, leading to high levels of pollution.
The Department warned that the risk was likely to remain high for the next 24 hours, as the warm weather continues.
While most people will not be affected, the Government warned that children, the elderly and those who suffer breathing difficulties, such as asthma, may be at risk from the smog. Athletes can also be particularly susceptible, due to the increased amount of air they take in while training and competing.
"Athletes are thought to be especially vulnerable to the effects of ground level ozone and other air pollutants because they are breathing in very high volumes of air," warned Gary Fuller, an expert in air quality at King's College London. "It's something that might affect their performance on the day."
Other areas of the country may also be affected, but the highest levels are likely to be seen in central London.
"This is the worst 'summer smog' for years," said Simon Birkett, director and founder of the group Clean Air in London. "The Government must ensure people are warned and advised."
Birkett also appealed to Mayor of London Boris Johnson to intervene and "act personally to protect athletes, visitors and Londoners if the Government continues to fail to do so."