Big insured losses last year might not have the effect risk managers fear, according to Marsh, particularly if buyers begin renewals discussions early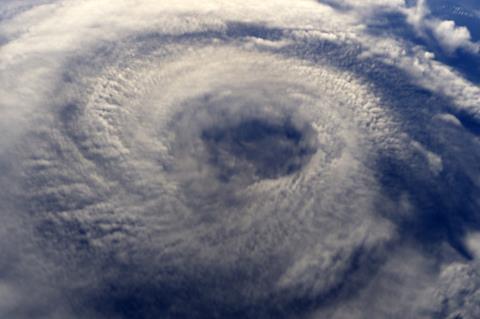 After 2017's heavy natural catastrophe losses for insurers, the earlier renewals discussions start, the better conditions are likely to be for risk managers and buyers, according to Marsh.
Last year's North Atlantic storm season was particularly devastating, with widespread losses and tragic loss of life in the US and Caribbean.
The massive geographic footprint of Hurricanes Harvey, Irma, and Maria caused insured and uninsured losses across large swathes of the Caribbean and US.
Combined insured losses from the storms are estimated to be $93bn, Marsh warned. Harvey was the costliest of the three hurricanes, causing economic losses of $125bn, the insurance broker reported.
In regions less hit by extreme weather, including Europe, buyers should go into renewals discussions more confident of better pricing negotiations, Marsh suggested.
Marsh put out a note this week entitled "Will 2017's Natural Catastrophes Affect Your Insurance Renewal?"
The broker suggested the earlier that risk managers and insurance buyers get renewals talks underway the better.
"This year in markets that were affected by 2017's losses, we are seeing a push for pricing increases to varying degrees," said Ed Cotterell, author of the broker's note, an international property broker at Marsh.
Regions unaffected by 2017 losses are seeing considerably less change, suggested the insurance intermediary, although the size of reductions has generally slowed or stopped.
"Year to date, we've seen insurers unable to achieve the rate adequacy they were expecting. This is driven by the overcapitalized nature of the industry, which is vastly different from what we saw following past catastrophes, such as September 11 and Hurricane Katrina," Cotterell commented.
"As a result, even though 2017 will be one for the record books in terms of losses, it may not have a significant effect on your insurance cover," he added.
How to Approach Your Renewal
Buyers should start early to find competitive pricing, the broker suggested.
"If your policies will be up for renewal soon, the earlier you can begin assessing your coverage and engaging with your broker and insurers, the easier it will be to negotiate having the right cover in place," said Cotterell.
Insurance buyers in regions less hit by losses should still expect to find a competitive deal, he suggested.
"Review your coverage: Do you have the right levels of cover in place? Are your terms and conditions what you need for the windstorm season ahead? Now is the time to consider these questions," he said.
"Many organizations are now bracing themselves for coverage renewals and another windstorm season, but by working with your broker and insurers and reviewing your cover, it will be possible to weather the storms ahead," Cotterell added.