Willis, ACE, AXA CS and Lockton chief executives on how to deal with emerging risk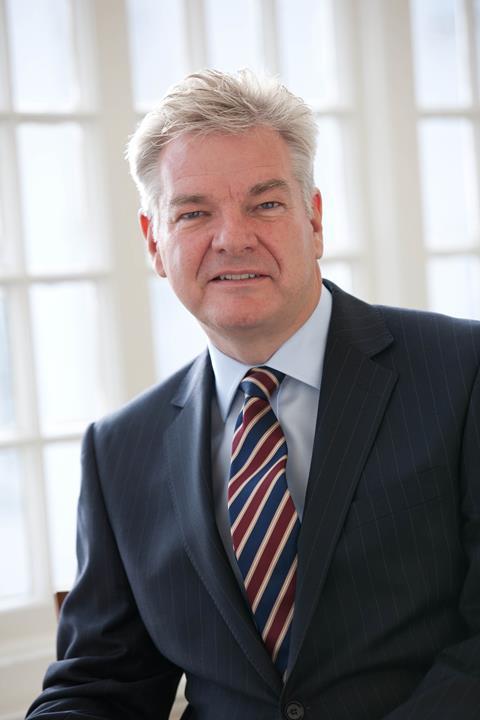 Emerging threats are likely to be a sub set of existing risks and the insurance market is urged to avoid silo approaches to threats on the horizon.
That was the key message from a panel of insurers at Airmic's inaugural fastTrack forum, hosted by StrategicRISK editor Mike Jones.
The panel comprised Willis chairman and chief executive David Martin (pictured); ACE UK and Ireland regional president David Robinson; AXA UK chief executive Matthew Caillat; and Lockton chairman of international operations Mike Hammond.
Themed 'Future of the insurance market', the panel spoke about the industry's approach to emerging risks, such as cyber, terrorism and reputational damage. The crucial message was that each party involved in the transfer of risk must consider how emerging risks connect with existing ones, and must avoid a silo approach to creating insurance solutions.
Hammond said: "As an industry we need to understand not so much the emergence of new risks, but how existing risks may merge into new ones.
"It is easy to think we can compartmentalise risks into old and new. [Risk and insurance professionals] should view risks holistically."
Hammond said that the industry can learn a lot by looking back on when airplanes were first invented and how insurers dealt with emerging risks associated with the invention. Lessons learnt during that time can then help inform today's decisions on emerging risks, he said.
Martin agreed that the development of aviation insurance is an example of good practice for handling emerging risk, but raised concerns over how to quantify exposures and losses, particularly with regard to cyber.
He said: "The problem with most emerging risks is that there does not appear to be a general consensus about the type of cover required."
He added that clients lack clarity over what risks should be transferred to an insurer because the true probability of a loss is unclear. "The market needs to know what premium is required", he said "in order to create insurable propositions".
By way of example, Hammond highlighted issues related to cyber risk. He said the industry must be more transparent about the frequency and scale of cyber breaches, which will help provide the industry with more data to quantify loss and impact. This information can then be shared to provide intelligence on cyber security.
ACE's Robinson moved the discussion on to consider how globalisation has changed the insurance market. Clients are demanding faster results: "Customer expectations have changed hugely in the last few years. Clients are more empowered than they have ever been; they are used to faster solutions and live in an instantaneous world.
"That means insurers must address emerging risks in a way that meets expectations in terms of speed but also regarding cover. We have got to embrace technology and data for us to do that."
AXA UK chief Caillat concluded the discussion by touching on future trends, namely related to intangible threats. He said the consequences of intangible risks are likely to soar in the future but that insurance is not designed for these risks.
"Insurance policies were not originally designed for these types of risks, meaning insurers have to evolve and adapt. They will need to be innovative and work with brokers and the insured to find the best solutions."