Transport and retail sectors most popular targets for terrorists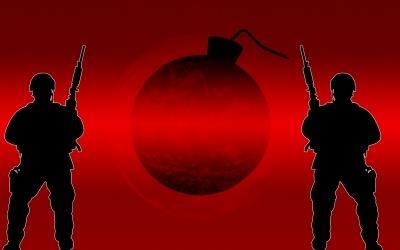 Transport and retail were the most targeted sectors for terrorism violence last year, according to Aon Risk Solutions' latest Terrorism and Political Violence Map, produced in partnership with The Risk Advisory Group.
Extractives was the third most popular business sector for terrorists, followed by critical infrastructure, the financial sector and tourism (primarily hotels and resorts, and civil aviation).
Last year was the most lethal year for terrorist violence in Europe in nearly a decade, Aon said. This is due to several factors, such as shootings overtaking bombings in the Western world for the first time since 2007 and a change in terrorists' strategies, which are now more aggressive and aim at private citizens and public gatherings above anything else – 31% of all attacks during 2015 were aimed at civilians in public places.
Aon's terrorism risk ratings experienced an overall net increase, the first since 2013, with the risk ratings of 13 countries experiencing a decrease and 18 countries seeing an increase.
Islamic State's activities have contributed to sustaining or increasing risk levels in more than a dozen countries worldwide. Far-right activism as well as civil unrest risks stemming from the European migrant crisis and the increasing influence of extremist parties have also driven rating increases.
Aon Risk Solutions director in crisis management Scott Bolton said: "The threats highlighted in the map should encourage business leaders with global footprints to adopt a more strategic risk management approach to limit the impact of attacks on their people, operations and assets. Understanding how they are exposed to the peril is key to achieving this outcome."