Verisk Maplecroft lists the trends for the year ahead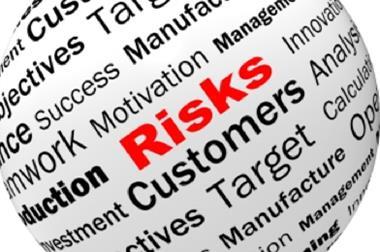 Hardening immigration policy in the US, which increases the risk of labour abuses against undocumented workers, is one of the top human rights risks for business in 2017, according to Verisk Maplecroft's Human Rights Outlook 2017.
Agriculture, construction, manufacturing and hospitality are the sectors facing the highest risk, due to their dependence on migrants for informal, low-paid work. A sharp decline in the security of America's underclass of migrant workers has shifted the US from 'medium' to 'high risk' in Verisk Maplecroft's Modern Slavery Index. For companies sourcing within the US, a revision of auditing priorities, which have traditionally concentrated in less mature markets, may now be needed, the company said.
Maplecroft also highlighted that companies are susceptible to modern slavery 'blind spots' in areas such as shipping, cleaning, catering and security. "The seafarers who transport 80% of global trade, truckers and workers in warehouses are mostly invisible in supply chains, despite being highly vulnerable to modern slavery and other labour rights abuses. Similarly, low-skilled workers in support services, like cleaning, security or catering, across more developed economies are often forgotten when companies conduct human rights risk assessments," the report said.
One of the report's main findings is that human rights risks are now surfacing closer to home for Western companies, just as legislation strengthens and scrutiny of business practices increases.
"Expanding legislation across Western markets means mandatory human rights due diligence on supply chains could soon become the norm for multinational companies. Failure to get it right will now come with a hefty price tag in key jurisdictions since the passing of new laws in France and the Netherlands. More countries are set to follow suit, with legislation likely to emerge in Switzerland next," Maplecroft said.
Verisk Maplecroft's top 10 human rights issues for business in 2017
Migration and modern slavery: increasing risk for migrant workers in US
Mandatory reporting: disclosure and due diligence laws
Supply chain blind spots: hidden workers at risk of modern slavery
Land rights: rising scrutiny of land grabs' money trail
Social audits: strengthening trust in auditing
Corrupt recruitment: strategic litigation with anti-bribery laws
Privacy: the surveillance–national security dilemma
Worker voice: partnering with workers to prevent violations
New technology: transforming human rights management
SDGs and UNGPs: changing the lives of 81% of all workers