Company will voluntarily recall cars from across the globe due to faulty window switches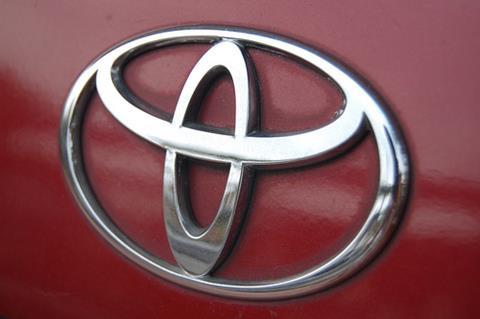 Toyota will voluntarily recall more than seven million vehicles worldwide over faulty window switches.
About 1.39 million cars will be recalled in Europe, 2.47 million in the USA and 1.4 million in China. Hundreds of thousands of will also be recalled from the Middle East, Australia and Central Asia.
Despite the move, the Japanese car giant said it hadn't received any reports of accidents, injuries or deaths as a result of the issue.
The number of vehicles being recalled, which include the Yaris, Corolla and Auris models, is roughly the same as its sales for the whole of its last financial year. Toyota would not reveal how much the recall would cost.
The company plans to contact drivers asking them to visit their local dealership to check whether their car has a fault. Any identified should take 40 minutes to fix.
The move is another blow for the world's largest car manufacturer whose reputation was damaged in 2009 after a recall that ended up involving 12 million vehicles, fines from US regulators and an eventual apology from the company's chief executive.