Insurer bosses met Chancellor Phillip Hammond to urge a change in the law following the discount rate fallout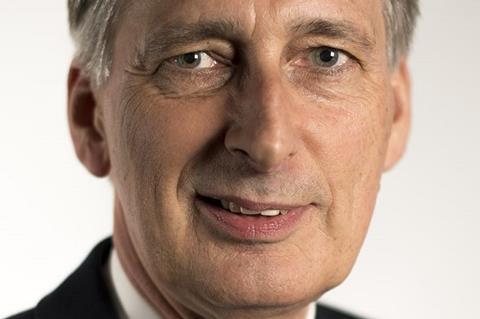 The chief executives of fifteen of the UK's biggest motor and commercial insurers met the Chancellor on Tuesday to call on him to intervene and stop Liz Truss's decision to cut the discount rate.
The announcement by Lord Chancellor Liz Truss on Monday that the discount rate would be cut from 2.5% to -0.75% triggered predictions from insurance experts that premiums for young drivers could rise by up to £1,000 a year.
ABI director general Huw Evans hit out at the decision, calling it "crazy" and "reckless in the extreme".
Evans said cutting the discount rate to -0.75% from 2.5% would make claims costs will soar, adding that it lead to an increase in motor and liability premiums for millions of drivers and businesses across the UK.
Top level representatives from the insurance industry are now heading to see Chancellor Phillip Hammond (pictured), to call for a change in the law through the Prison and Courts Bill.
Evans said: "To make such a significant change to the rate using a broken formula is reckless in the extreme, and shows an utter disregard for the impact this will have on consumers, businesses and the wider operation of the insurance market.
"The Chancellor will today hear just how concerned insurers are about the way this change will hit their customers.
"It makes no sense to do something that will cost motorists, businesses and taxpayers so much at such a difficult time based on a broken formula. It is not too late for the government to deliver a fairer deal for consumers and claimants and it should commit to urgent reform of the law before this crazy decision becomes a reality."