Lord Chancellor Elizabeth Truss says she recognises insurer impact as she sets negative discount rate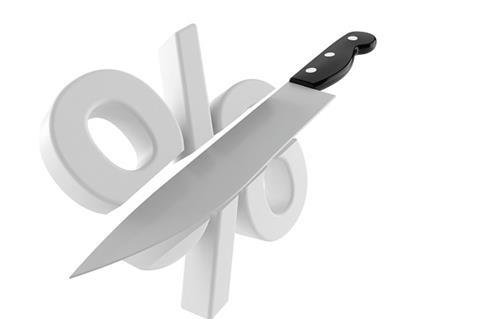 Lord Chancellor Elizabeth Truss has set the personal injury discount rate at -0.75%.
The negative discount rate will be a big blow to insurers, many of whom have set their reserves assuming a cut to a positive 1% from its previous level of 2.5%.
A negative discount rate means insurers will have to pay money on top of the agreed lump sum to injured claimants.
The move is likely to cost the insurance industry billions of pounds. According to estimates by accounting and consulting firm EY, the move to a discount rate of -1% would have resulted in a reserving impact of £3.8bn for the insurance industry for outstanding claims, while a shift to -0.5% would have meant a £2.9bn hit.
The company estimated that a discount rate change to -1% would add £31 to the average UK motor premium, while a cut to -0.5% would add £24.
Announcing the change, Truss said: "Having completed the process of statutory consultation, I am satisfied that the rate should be based on a three year average of real returns on index linked gilts. Therefore I am setting it at minus 0.75%."
She added: "I recognise the impacts this decision will have on the insurance industry. My Rt. Hon. Friend the Chancellor will meet with insurance industry representatives to discuss the situation."