In today's globalised society, volcanic and seismic activity pose a high risk to global supply chains, meaning firms must understand their exposures to be resilient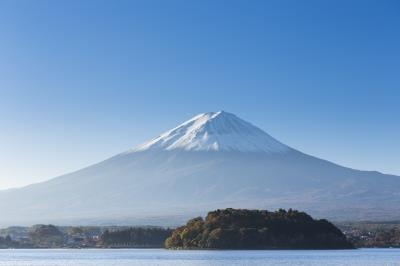 On 27 September 2014, about 200km west of Tokyo, Japan, Mount Ontake erupted, killing 56 people. The Japan Meteorological Agency had not predicted the eruption. It has since revealed that, between December 2007 and October 2014, it had issued 21 eruption warnings for nine volcanoes, of which only four proved correct.
Similarly, scientists have struggled to find a successful method for predicting earthquakes. In 2010, six Italian seismologists were found guilty of multiple manslaughter for failing to warn the residents of L'Aquila, in the middle of Italy, of a 6.3 magnitude on the Richter scale earthquake in 2009 that killed 309 people. Each was sentenced to six years imprisonment.
The convictions were overturned last month, following a successful appeal. This had been helped by an open letter to Italian president Giorgio Napolitano, which, according to media reports, about 5,000 scientists had signed and stated: "There is no accepted scientific method for earthquake prediction that can be reliably used to warn citizens of an impending disaster. To expect more of science at this time is unreasonable."
In addition to potential fatalities, the consequences of an earthquake or volcanic eruption on business operations can be, perhaps unexpectedly far-ranging, according to Maplecroft. The ash cloud that covered Northern and Western Europe in 2010 following the eruption of the Eyjafjallajökull volcano in Iceland temporarily crippled the aviation industry. Approximately 75% of countries in Northern and Western Europe closed their air space because of the ash cloud, which cost affected airlines about €1.44bn through business interruption losses, according to the International Air and Transport Association.
Global effects
The economic consequences of the ash cloud were global. For example, Maplecroft reports that flower cultivators in Kenya who normally rely on European markets suffered a loss of €3.05m per day while the air space remained closed.
The unpredictability of earthquakes has also historically come at a large cost. Maplecroft reports that, between 1990 and 2013, earthquakes caused more than 800,000 fatalities and €542.43bn in damages. Furthermore, more than 60% of that damage occurred between 2002 and 2013. This can be mostly attributed to the costs of the Tohoku earthquake and tsunami in Japan in March 2011, which alone accounted for more than 30% of the total costs.
Japan's resilience to earthquakes is exemplified by the fact that most of the damage was caused by the resulting tsunami, rather than by the magnitude 9.0 earthquake, according to Maplecroft. Indeed, the country has learnt to be more resilient to seismic and volcanic activity through necessity. (Japan sits on the 'ring of fire' – a chain of 452 volcanoes that stretches from the southern tip of South America, up along the coast of North America, across the Bering Strait, down through Japan and into New Zealand.)
As a result of Japan's inherently hazardous landscape, it is the only nation to feature on the top 10 of Maplecroft's Seismic Risk Index (fourth most at risk) and Volcanic Risk Index (fifth most at risk).
Many leading growth markets are exposed to seismic activity and, according to Maplecroft, these countries typically suffer from poor infrastructure investment and planning, which increases their exposure to destruction in the event of an earthquake. The top 10 of the Seismic Risk Index, which quantifies the risk to a country of ground movement associated with earthquakes, includes several developing economies, such as Taiwan (3), Iran (5), Myanmar (6), Nepal (7) and Turkey (9).
According to Maplecroft's Volcanic Risk Index, which quantifies the risk of volcanic eruption to a country, Indonesia is one of eight 'extreme risk' countries and is the second most at risk globally, behind only Iceland (1).
Chile (3), the US (4), Japan (5), El Salvador (6), Vanuatu (7) and Ecuador (8) make up the other 'extreme risk' countries, while Russia (9) and Costa Rica (10) complete the top 10 as 'high risk' nations.
With Turkey and Indonesia tipped to become major economies as part of the 'MINT' nations (namely, Mexico, Indonesia, Nigeria and Turkey) by former Goldman Sachs economist Jim O'Neill, businesses should be aware of the high level of seismic and volcanic risk present in those countries when planning operations there.
"Understanding differing risks and implications is particularly important prior to new business investments," Maplecroft reports in a statement.
"Supply chains increasingly operate on a just-in-time basis, meaning that earthquake damage to operations along the supply chain can cause important disruptions to overall business continuity.
"Businesses or business functions reliant on timely air travel may need to adopt mitigation strategies to continue to conduct business in the face of volcanic eruptions."
Globalisation has perhaps increased the potential consequences of an earthquake or volcanic eruption on corporate activity as they can result in business interruption, supply chain disruption and travel restrictions.
With seismologists and meteorologists unable to reliably predict earthquakes or eruptions respectively, firms may be wise to assess their exposures and invest in resiliency measures. Asa Gibson
Seismic Risk Index
top 10
1 Kyrgyzstan: extreme risk
2 Tajikistan: extreme risk
3 Taiwan: extreme risk
4 Japan: extreme risk
5 Iran: extreme risk
6 Myanmar: extreme risk
7 Nepal: extreme risk
8 New Zealand: extreme risk
9 Turkey: extreme risk
10 Peru: extreme risk
Volcanic Risk Index
top 10
1 Iceland: extreme risk
2 Indonesia: extreme risk
3 Chile: extreme risk
4 US: extreme risk
5 Japan: extreme risk
6 El Salvador: extreme risk
7 Vanuatu: extreme risk
8 Ecuador: extreme risk
9 Russia: high risk
10 Costa Rica: high risk
Source: Maplecroft