StrategicRISK finds out what's on the agenda at this year's conference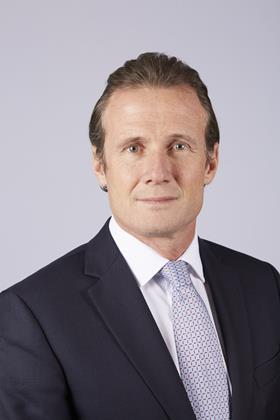 AIG, stand: 56 - 58
Who will be there?
Charlie Kitson, Head of Client Engagement, AIG (oictured) Further attendees can be found here.

What's on their agenda?
'Risk & Reason', highlighting AIG's technical expertise and innovation that enables customers to navigate an increasingly complex landscape.
Applying disciplined underwriting, proprietary claims data and strategic analysis, AIG helps individuals, businesses and communities strengthen their resilience and grow while managing a range of risks.
Under the 'Risk & Reason' umbrella theme, we will focus on Multinational, Cyber and Claims.
What should be on risk managers' agenda?
Multinational: Trade conflicts, a rise in protectionism, and political and economic uncertainty are just some of the reasons why global trade has never been more complex.
Cyber: Even large, sophisticated organisations are falling victim to business email compromise, according to AIG's cyber claims intelligence. Business email compromise (BEC) overtook ransomware and data breach by hackers as the main driver of AIG cyber claims in 2018.
Claims: Experiencing a loss can be a disruptive experience and the immediate priority is to resolve it as quickly as possible and get customers back on their feet.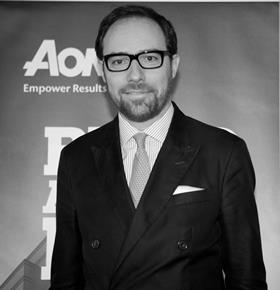 Aon, stand: 33-35 and 37-39
Who will be there?
John Cullen, chief executive EMEA, Aon Commercial Risk Solutions, Health & Affinity; Hugo Wegbrans, global chief broking officer; Andrea Guffanti, chief commercial officer EMEA, Aon Commercial Risk Solutions (pictured); Onno Janssen, chief cyber solutions EMEA; Alistair Lester, chief executive, M&A and transaction solutions EMEA; Luigi Sturani, chief executive, EMEA Specialty.
What's on their agenda?
Sharing our insights in identifying, quantifying and managing risk, representatives from our cyber solutions, M&A and transaction solutions and EMEA industry specialty teams will be on hand to meet delegates for pre-arranged and ad hoc meetings.
What should be on risk managers' agenda?
Risk managers should include cyber perils and solutions in their corporate governance strategy to help manage the financial impact of cyber incidents. They should also have an active involvement in M&A situations so more financial value can be unlocked. Lastly, risk managers should be aware of the current and future risks their organisations face to enable better management of risk related volatility and compete in an increasingly complex business environment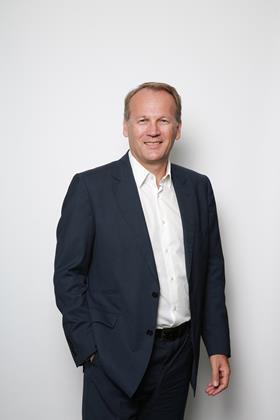 AXA XL, stand: 47-50
Who will be there?
Greg Hendrick, chief executive of AXA XL; Bruno Laval (pictured), regional head, Europe; Philippe Gouraud, global head of client & broker management; Corine Vitrac, global head of risk consulting; all regional heads of business lines and European country leaders' and; Hélène Stanway, digital leader at AXA XL.
What's on their agenda?
This is AXA XL's first Ferma forum and the team is here to engage with their European clients and partners to discuss the topics at the forefront of their minds, the risks keeping them awake at night and how AXA XL's combined offering can help respond to their changing needs. Hélène Stanway is taking part in the "Data to AI" workshop on Monday at 2pm, and Greg Hendrick will discuss what it takes to be a modern inspirational leader during the forum's leadership pitch, on Tuesday at 10.30.
What should be on risk managers' agenda?
Political instability, both in Europe and further afield, continues to be a top risk concern for insurance buyers. We advise risk managers to work with their brokers to select partners that are able to go beyond simply providing insurance coverage and offer access to experts and provide the necessary support to help prevent, prepare for and recover from potential shocks. Another area of concern is the impact of new technologies on businesses – they come with a set of new risks that have to be managed and transferred properly.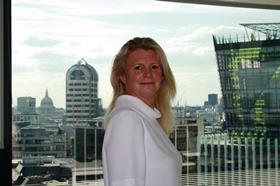 Crawford and company, stand: 64-65
Who will be there?
Andrew Bart, global president, Crawford Global Technical Services; Benedict Burke, chief client officer, global client development; Lynn Cufley, marketing & communications director, international; Fredrik Forsstrom, country manager, Sweden; Andrea Fregora, country manager, Germany; Felipe Gangoiti, country manager, Spain; Mike Jones, president, Europe; Rob Kleinveld, client director, Benelux; Charlotte von Krogh, Nordic regional director/head of TPA Europe; Ole Nyborg, chief client officer, Europe; Paul Ogni, country manager, Italy; Caroline Pritchard, global relationship leader (pictured); James Rayner, vice-president, global client development; Luca Schilardi, business development manager, Italy; Alexander Schneevoigt, senior vice-president, business development, TPA Europe.
What's on their agenda?
We are excited to share thought leadership, insight and technology solutions that Crawford has deployed to improve the claims journey for our corporate clients, carriers and brokers. A key benefit of attending Ferma is to listen to feedback from risk managers, brokers and carriers so that we can shape our response.
What should be on risk managers' agenda?
"I believe risk managers will be seeking their partners to deliver insight and efficiency in total cost of risk. This is something that Crawford is working hard to support," says Caroline Pritchard, global relationship leader.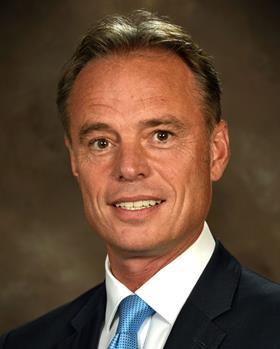 FM Global, stand: 8
Who will be there?
Representatives from FM Global's EMEA, UK and North America's operations will be attending Ferma. Philip Johnson, FM Global's recently appointed senior vice-president, EMEA division manager (pictured) will be at the forum, along with Roberta Butler, senior vice-president, marketing; Tiago Dias, EMEA cyber risk consultant and Michael Lebovitz, senior vice-president, innovation – all of whom will be contributing to Ferma sessions.
What's on their agenda?
This year, FM Global will be reflecting the Ferma core themes of technology and innovation, focusing on cyber risk and its management as well as the FM Global Research Campus which puts risk management strategies to the test through realistic simulations of hazards.
What should be on risk managers' agenda?
Risk managers should, of course, be concerned with emerging and evolving risks, such as cyber and greater digitisation, as the challenges that the Fourth Industrial Revolution poses to organisations continue to grow. However, traditional risks, such as equipment failure and natural hazards, should not be forgotten. We've already seen this year how damaging events such as hurricanes can be, and it is vital that risk managers continue to follow best practice in relation to these risks. Risk managers have the responsibility of balancing opportunity and innovation, with ensuring that their businesses continue to be resilient in the face of ever-changing risks.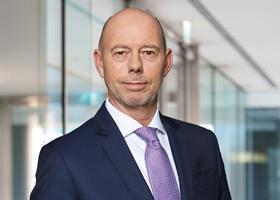 Marsh, stand: 13
Who will be there?
Lucy Clarke, president, Marsh JLT Specialty; Flavio Piccolomini, president, Marsh International; Siegmund Fahrig, chief executive, Marsh Continental Europe (pictured); Sastry Durvasula, chief digital officer and chief data and analytics officer, Marsh; Nick Holmes, head of global placement, continental Europe, Middle East & Africa; and regional segment leaders, captive heads and MCS colleagues.
What's on their agenda?
Marsh's Next Begins Now campaign focuses on new risks on the horizon and explores the latest digital innovations across the industry. At the Marsh Lounge, delegates will have the opportunity to immerse themselves in Marsh's Digital Journey, featuring live demonstrations of the firm's latest proprietary apps in our interactive area, and deep dive into industry specialisations to learn more on the transitioning market. Marsh's industry stream session will explore the risks that are keeping the boards at listed companies across Europe awake at night, while at the young professionals workshop tomorrow's talent will gain insight and practical examples of what tomorrow holds from Marsh's global and regional digital leaders, as well as risk and insurtech startup pioneers. To close, Marsh's cocktail reception will be held at the German Spy Museum.
What should be on risk managers' agendas?
The next wave of technological change, the transitioning nature of the market, and the evolution in new and emerging risks.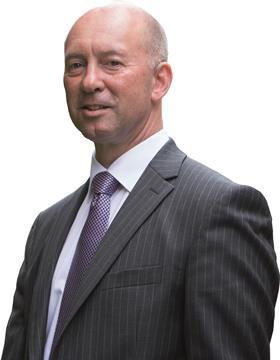 Sedgwick, stand: 16
Who will be there?
Sedgwick colleagues will include members of our international and Continental Europe, Middle East & Africa (CEMEA) management team together with key people from each of our regional offices including France, Germany, the Netherlands, the Nordics, Spain and Belgium. Stewart Steel, chief executive, CEMEA (pictured) will also be in attendance.
What's on their agenda?
The Sedgwick team want to find out more about the needs and challenges that risk managers face in the claims management arena. Understanding the future of risk is key to Sedgwick developing solutions to meet those future needs.
What should be on risk managers' agenda?
Global compliance for a global programme. As the world changes at a rapid rate, Sedgwick feel that working with a truly global claims management company is the best way to ensure compliance and peace of mind when it comes to handling claims.
Swiss Re Corporate Solutions, stand: 4-5
Who will be there?
Our colleagues on site are from all over Europe and represent the wide range of our expertise: risk engineers, underwriters, innovators, customer managers and claims specialists. Our chief executive, Andreas Berger (pictured), will also be in attendance.
What's on their agenda?
The Ferma forum is perfect for networking and discussing the trends of the industry. At the same time, we are looking forward to meeting with many partners and customers, listening to their needs and challenges and discussing solutions.
What should be on risk managers' agenda?
We are a knowledge company and have the pleasure to share that at the Ferma forum. During three workshops, risk managers have the chance to learn about the innovative ways we found to make supply chains more resilient.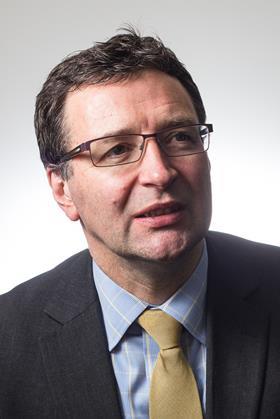 Ventiv, stand: 23
Who will be there?
Steve Cloutman, managing director; Angus Rhodes, global product manager (pictured); Bjoern Heck, territory vice-president Germany; Eric Leenhardt, territory vice-president, France. We will be showcasing our products on our stand as well as serving a selection of German beer from 3.30pm on Tuesday. On Wednesday morning 9.30-10.30am, Angus Rhodes will be presenting a Soft & Tech Hub session on the topic of the digital risk manager.
What's on their agenda?
We have recently launched Ventiv Analytics Cloud which is a major evolution for Ventiv. As a unified cloud-based application, we have integrated all our advanced analytics products into a single integrated risk management solution. With our advanced data modelling, including enhanced integration of thirdparty data, Ventiv Analytics Cloud is a complete solution: scalable, cost-effective, and accessible anywhere over any device.
What should be on risk managers agenda?
Risk managers should be able to respond to the demand from senior executives for greater visualisation and analytics, enabling them touncover correlations and draw insights into their business that might otherwise remain hidden.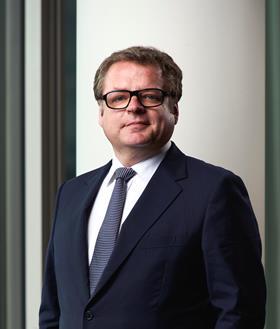 Willis Towers Watson, stand: 1-2
Who will be there?
A client-focused and experienced team of almost 90 risk experts and senior leaders from all over Europe, including: Anne Pullum, head of western Europe; Adam Garrard, global head of corporate risk and broking (pictured); and Nicolas Aubert, head of Great Britain.
What's on their agenda?
Meeting our clients and prospects to understand the full spectrum of risks that they face. We are also on stage to discuss the many key political risks that Europe is confronting and we're hosting four seminars on our boat outside the event centre. Visit our stand to learn more.
What should be on risk managers' agenda?
A lot! But the hardening market is likely to be their primary focus. So, we'll be showcasing our Connected Risk Intelligence platform, an innovation to optimise risk financing and influence corporate strategy. It is the only solution that correlates the interplay of all hedges, whether they be risk or people.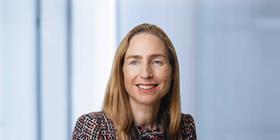 Zurich, stand: 40-42
Who will be there?
Alison Martin, chief EMEA and bank distribution (pictured); James Shea, chief executive, commercial insurance; Sierra Signorelli, chief underwriting officer, commercial insurance; Petra Riga, head of commercial insurance, Germany; Florence Tondu-Mélique, chief executive, Zurich France; Jörg Bertogg, head of commercial insurance Switzerland; Vinicio Cellerini, head of customer and distribution management, as well as other senior leaders of Zurich Insurance Group.
What's on their agenda?
Promoting Zurich's global positioning and unique approach of providing commercial customers with services, products, technology and risk insights that are tailored to their individual needs and go beyond traditional risk transfer. Showcasing our market leading capabilities in underwriting, risk engineering, international programmes, captive services and claims management.
What should be on risk managers' agenda?
Understanding their cyber resilience approach that will keep their businesses operational in case of a cyber-attack, as the world becomes more digitally interconnected. Defining and quantifying the risks for their company associated with geopolitical and geo-economic issues and deepening the understanding of their exposures. Knowing how vital their company's reputation is toward the overall health of their organisation, and how to manage this risk in an increasingly complex and interconnected world.