Withholding data is "unacceptable" in an era where new and complex risks are emerging thick and fast, says Manhke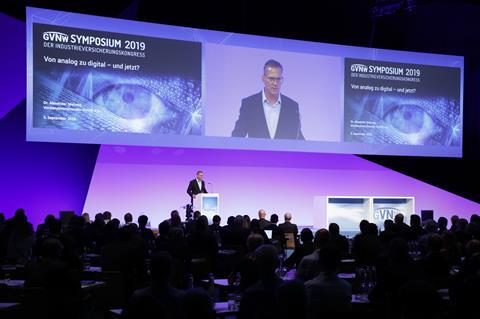 In fourth industrial revolution – where smart technologies such as artificial intelligence (AI), machine learning and automation is transforming the risk landscape at an unprecedented rate – all stakeholders in the management of risk, from insurer to risk manager, need to share and make their risk data accessible to all players.
This was the message from Alexander Manhke, president of GVNW, on opening the 22nd GVNW symposium in Munich this morning.
He told more than 700 risk managers, insurers, brokers and service providers that withholding risk data is "unacceptable" in an era where new and complex risks are emerging thick and fast.
He said businesses with a stake in managing risks "need to be reconfigure their processes so that all players can access this information and transform the management of risk".
Sharing data could also help the market create more innovative and effective insurance products, he urged.
Indeed, as businesses embed sensors, AI and machine learning within their business operations, corporates, insurers and brokers are beginning to collect data about potential and forthcoming losses.
This information, along with a co-operative approach to emerging risks, will help businesses and insurers overcome the top three technological challenges and place them in a position where solutions that are fit for a digitally advanced business world can be created
Mahnke outlined these challenges as:
The digitalisation of industries and society and the associated risks
Business model changes brought on by extensive use of AI and machine learning
Adapting to a new risk landscape. "Technology risks need to be well understood so that they can be translated into effective insurance products" and the risks can be managed, mitigated and prevented, Mahnke said.